"Quite Possibly the Best Yet in the Maiden Lane novels"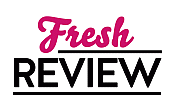 Reviewed by Diana Troldahl
Posted October 18, 2017

Book 12 in Elizabeth Hoyt's Maiden Lane series, DUKE OF DESIRE is quite possibly the best yet. Hoyt is gifted with laying bright silks of joy against the dark rough stone of despair and in DUKE OF DESIRE, she brings the concept of 'tortured hero' to a whole new, realistic level without losing any of the romance or sensual power of the story.
Iris is a gem, strong, proud yet in her own mind the most ordinary of women. We were introduced to her in DUKE OF PLEASURE (book 11) and there were hints of her strong sense of self there, but the opening scene of DUKE OF DESIRE really brings to the fore her unique courage in the face of almost certain death.
Raphael is one of the most complex heroes I have ever encountered. His struggle against his horrific past to do what his soul tells him is right is endlessly fascinating.
The concept of mental illness is one difficult to deal with in modern times, let alone the period in which the Maiden Lane series is set (1730s-1740s), yet Hoyt has a gift for bringing us inside the sufferer, beyond the shell of oddity and into the core human who lives and loves. For this fact alone she will be among my favorite writers. Add the entertaining plots and glimpses of humor and I have never been disappointed in one of her books.
If you haven't discovered Maiden Lane, you can start with DUKE OF DESIRE, but for a more enriching experience, start a few books back with DUKE OF SIN (Book 10). Wherever you start, if you love historical romance, you will be missing out if you don't read something, anything from Elizabeth Hoyt.
SUMMARY
A LADY OF LIGHT
Refined, kind, and intelligent, Lady Iris Jordan finds herself the unlikely target of a diabolical kidnapping. Her captors are the notoriously evil Lords of Chaos. When one of the masked-and nude!-Lords spirits her away to his carriage, she shoots him . . . only to find she may have been a trifle hasty.
A DUKE IN DEEPEST DARKNESS
Cynical, scarred, and brooding, Raphael de Chartres, the Duke of Dyemore, has made it his personal mission to infiltrate the Lords of Chaos and destroy them. Rescuing Lady Jordan was never in his plans. But now with the Lords out to kill them both, he has but one choice: marry the lady in order to keep her safe.
CAUGHT IN A WEB OF DANGER . . . AND DESIRE
Much to Raphael's irritation, Iris insists on being the sort of duchess who involves herself in his life-and bed. Soon he's drawn both to her quick wit and her fiery passion. But when Iris discovers that Raphael's past may be even more dangerous than the present, she falters. Is their love strong enough to withstand not only the Lords of Chaos but also Raphael's own demons?
---
What do you think about this review?
Comments
No comments posted.

Registered users may leave comments.
Log in or register now!