"What could possibly go wrong?"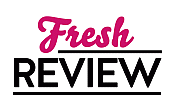 Reviewed by Patti Loveday
Posted October 11, 2017

LADY CHARLOTTE'S FIRST LOVE is the second book in The Sutherland Sisters series and can easily be read as a standalone. This is the first book I read in this series and found it was easy to keep up and figure out what was going on. The story starts with Julian returning to London with a hero's welcome and outstanding reputation. But, Julian feels like a fraud. To him, there is nothing heroic about leaving your friends to die in the field. His plans are to stay just long enough in London to fulfill a promise to his cousin's wife. Since Charlotte (Eleanor's younger sister) stole Julian's heart they think he is the only one who can help her after the death of her husband. Julian owes Ellie and knows that doing this favor will help to repay that favor. What could possibly go wrong? He gave his heart away to her once and she broke it but that will not happen again. Or will it?
When Julian sees Charlotte, he knows she is not the same woman he fell in love with. This story proves that a single decision can change many lives and futures. This book was not an easy read for me because of all the sadness, darkness, troubles, and turbulent times. Charlotte has an attitude of one who does not care about anything, not even her family or her sister's feelings. She feels as if she deserves to be punished and that her sister needs to be punished as well.
Then there is Julian, who is a hero that is hiding a dark secret that is causing him to snap at Charlotte. He is hurt, feeling lost and darkness inside. Somehow these two are meant for each other with all their problems and issues. The conflict between the two creates drama that will have you questioning if these two should be together or not. Can they manage to work through all these miscommunications?
Nothing in this book seems to be light, uplifting or happy. It is definitely not a book to read on a dark gloomy day. The setting is wonderfully described and seems to be the perfect backdrop for this story. The characters have interesting backstories that seem to help mesh with the plot line and setting to create a good read. I just cannot get over the darkness and sadness of this book. Other than that, this is a good book. I do plan on reading more of this series soon.
SUMMARY
From spirited young woman to reckless widow, the beautiful Marchioness of Hadley remains a force to be reckoned with. But beneath her antics lies a broken heart . . .
Since her husband's tragic death, Lady Charlotte Hadley has embarked on a path of careless behavior and dangerous hijinks from which no one can divert her . . . until suddenly, her first—and only—true love reenters her world. Their fiery romance was so scandalous Charlotte had no choice but to marry another, more suitable man. Surely now they are both free to pick up where they left off . . .
Julian West has returned to London a hero after making a name for himself in battle at Waterloo. Every woman is vying for his attention—except the one who stole his heart. No matter, Julian has other obligations. But when Charlotte's sister, Eleanor, charges him with protecting the widow from ruin, what ensues is another kind of battle—one that leads a chase from London's bars and brothels to the finest country estate as Julian and Charlotte untangle a host of secrets, regrets, and misunderstandings. For could it be that the love they've forced themselves to forget is exactly what they need to remember? . . .
---
What do you think about this review?
Comments
No comments posted.

Registered users may leave comments.
Log in or register now!