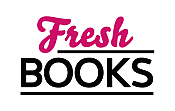 Summer Reads are HOT in July!
"Teenaged lovers hunt a serial killer"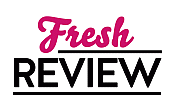 Reviewed by Monique Daoust
Posted October 11, 2017

Ben Vicksburg, math genius and all-around geek, has been obsessed with trying to find his sister's murderer, and his obsession is also what is helping him cope with the tragedy that befell his family four years before. Ben is even helping the town detective, who has enough to do, with this cold case. On the school side of things, Ben is a loner and it got worse since he buried himself in his search for the killer, so he finds it a bit odd at first that newly arrived Ro Majors tries to strike up a friendship with him: Ro is popular, beautiful, outgoing; she works at being a star. She is everything Ben is not, and yet they share a common hurt.
KILLING SEASON is a huge book at around 700 pages, and it is also being released as a three-part ebook, so I was expecting two epic cliffhangers. But that never happened. The first part "Rainstorm" establishes the environment, the characters, and the set-up for the story: high school, Ben and Ro and their family and friends, and the murder. I love Faye Kellerman, I have read several of her books over the years, and KILLING SEASON has all the elements that make Ms. Kellerman such a successful author: the vivid descriptions which make the story unfold in a very cinematic fashion; extremely complex characters -- in this case the author's portrayal of teenagers is so accurate, it's almost eerie -- and the flawless writing and spot-on dialogues. However, the second part, Snowstorm, revolves mostly around Ben and Ro's romantic entanglements, their friends, and their younger siblings' lives. There was actually very little of the suspense, apart from the fact that it's how Ben and Ro work together on searching for clues.
KILLING SEASON overall felt more like a Young Adult bordering on New Adult coming of age book with a serial killer backdrop. The thriller per se is excellent, but I was settling down for a crime novel, not a teenage romance filled with angst, even though the hero is seventeen; around half the book is about various relationships and high school life, and this was not what I signed up for. In my opinion, it would have worked much better, if we're talking thrillers, had the book been trimmed by a few hundred pages; very little of the teenage stuff contributed to the thriller, besides Ro and Ben working side by side. It's not that it's not good, but it was definitely not what I was expecting; they are not the future Decker/Lazarus, as I first thought. The suspense itself was riveting, it is Faye Kellerman after all, but the high school angst, romance, and shenanigans were trying the patience of this reader, and ultimately, finally, at long last, the conclusion was reached and it was a very exciting finish.
SUMMARY
New York Times bestselling author Faye Kellerman delivers an electrifying novel of suspense as a young manís investigation into his sisterís death draws him into the path of a sadistic serial killer.
He went searching for the truth. Now a killer has found him.
The more you know, the more there is to fearÖ
Four years ago, fifteen-year-old Ellen Vicksburg went missing in the quiet town of River Remez, New Mexico. Ellen was kind, studious, and universally liked. Her younger brother, Ben, could imagine nothing worse than never knowing what happened to heróuntil, on the first anniversary of her death, he found her body in a shallow grave by the riverís edge.
Ben, now sixteen, is committed to finding the monster who abducted and strangled Ellen. Police believe she was the victim of a psychopath known as the Demon. But Benóa math geek too smart for his high-school classesócontinues to pore over the evidence at the local police precinct, gaining an unlikely ally in his schoolís popular new girl, Ro Majors. In his sisterís files, Benís analytical mind sees patterns that donít fit, tiny threads that he adds to the clues from other similar unsolved murders. As the body count rises, a picture emerges of an adversary who is as cunning and methodical as he is twisted.
At first the police view Benís investigation with suspicion. Soon his obsession will mark him as a threat. But uncovering the truth may not be enough to keep Ben and those he loves safe from a relentless killer who has nothing left to lose.
---
What do you think about this review?
Comments
No comments posted.

Registered users may leave comments.
Log in or register now!