"A real pleasure"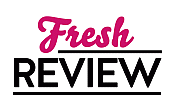 Reviewed by AnnMarie Spiby
Posted October 10, 2017

Holiday Spice is the sixth book in The Shaughnessy Brothers series by Samantha Chase. Although the book is part of a series, it can easily be read as a stand-alone novel.
Darcy Shaughnessy adores her family. They are as close as any family could be. She also adores Christmas and cherishes every moment of it, from the preparation onwards.
Benjamin Tanner used to enjoy Christmas, but after losing his parents just weeks before the event a few years ago he hates it. How can he ever celebrate the occasion again when his parents are in their graves, never able to enjoy the season again? His brothers try to ease him past his grief, but he only gets angry at them because in his mind they aren't grieving enough. He loves his family, but the less he sees them the easier it is for him.
Darcy meets Ben when she takes a job helping him to organize and do the necessary writing in a book showing his fabulous woodworking. There is an instant attraction between them, but can it ever lead to anything when they are so very different when it comes to their views on family and Christmas?
This story had me hooked from page one. I related so much to Darcy. I adore Christmas so it was a pleasure to read how much she enjoyed the season. I could understand how Ben felt as well and I was so sad for him. The way the author develops the characters was very believable. There was no magic potion, just honest -- heart-wrenching at times -- soul-searching on both their parts. The romance as it develops was wonderful to read, and I often had to laugh at how one minute they are furious with each other, but the next, admitting, if only to themselves, that they could easily fall into bed with the one that at the time is so infuriating them. I don't read many contemporary novels, but I am so glad that this is one of the ones I chose to read. It was a real pleasure.
SUMMARY
Darcy Shaughnessy has gotten used to her overbearing brothers chasing away any man she wants to date. But a chance meeting with a brooding — and deliciously handsome — artist is about to make this holiday season one to remember.
There's only one thing Benjamin Tanner loves more than his woodcarving: solitude. Then he gets snowed in with Darcy in his cozy cabin in the woods, and their heated feelings begin to melt the icy barrier between them.
With Ben's need for privacy and Darcy's love of family and social life, will opposites still attract once the snow clears and the holiday festivities come to an end?
---
What do you think about this review?
Comments
No comments posted.

Registered users may leave comments.
Log in or register now!