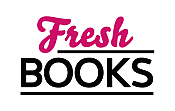 Summer Reads are HOT in July!
"Think of every superlative you know, then add some more!"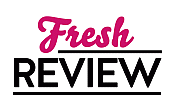 Reviewed by Monique Daoust
Posted October 9, 2017

Mystery Woman Sleuth | Mystery Historical
Colin Hargreaves is in Russia, courtesy of Her Majesty's Secret Service; his wife Lady Emily usually stays behind in England, but this time her friend Cécile du Lac has invited her to visit with Princess Mariya for the season. Emily had even learned Russian in case such an occasion happened, and she is thrilled. Emily's elation at a glorious performance of Swan Lake at the Mariinsky Theatre comes to a brutal end when, upon exiting the theatre, Emily witnesses a distressing sight: prima ballerina Irina Nemetseva has been brutally murdered.
Tasha Alexander paints such a dazzling portrait of St. Petersburg and ballet at the turn of the twentieth century, that I would not even have dared ask for more, and yet the mystery is as brilliant as the vibrant images she presents. More astonishing still was when I noticed that it is the twelfth instalment in the Lady Emily series! While I had an inkling there had been other books before, I never felt I had missed anything, but I sure will do something about it as soon as I can. Simply put, DEATH IN ST. PETERSBURG is flawless.
The structure of the novel is one that seldom works for me, and yet in DEATH IN ST. PETERSBURG it does; chapters alternate between Ekaterina Petrovna's story, told in the third person - Ekaterina was Irina's best friend - and chapters told in the first person from Emily's point of view, as she herself addresses her readers. This is particularly well done: Ekaterina's chapters start in 1890 leading to the death of Irina; they move the story forward without unnecessary chitchat, and most important, the flow between the chapters is seamless.
Ms. Alexander's knowledge of Imperial Russia, its culture and history, and ballet is beyond compare, down to the most minute but significant details, such as a perfect mastery of patronymics and diminutives used as terms of endearment, particular to Russian. I doubt having ever read a novel in which historical accuracy was so delightfully part of a strong murder mystery, especially in this type of situation. Several secondary characters are real historical figures and their inclusion in the narrative is impeccable. The fictional secondary characters are just as enchanting, namely a charismatic and eccentric sort-of Robin Hood. Tasha Alexander's gorgeous prose does the magnificent setting justice; her dialogues are as exquisite as Fabergé eggs; Colin and Emily are lovely and I loved the sexual tension that is delectably hinted at. From the glittery Winter Palace to the simmering discontent of the working class and the ever fascinating world of ballet, DEATH IN ST. PETERSBURG is a splendor to behold.
SUMMARY
After the final curtain of Swan Lake, an animated crowd exits the Mariinsky theatre brimming with excitement from the night's performance. But outside the scene is somber. A ballerina's body lies face down in the snow, blood splattered like rose petals over the costume of the Swan Queen. The crowd is silenced by a single cry— "Nemetseva is dead!"
Amongst the theatergoers is Lady Emily, accompanying her dashing husband Colin in Russia on assignment from the Crown. But it soon becomes clear that Colin isn't the only one with work to do. When the dead ballerina's aristocratic lover comes begging for justice, Emily must apply her own set of skills to discover the rising star's murderer. Her investigation takes her on a dance across the stage of Tsarist Russia, from the opulence of the Winter Palace, to the modest flats of ex-ballerinas and the locked attics of political radicals. A mysterious dancer in white follows closely behind, making waves through St. Petersburg with her surprise performances and trail of red scarves. Is it the sweet Katenka, Nemetseva's childhood friend and favorite rival? The ghost of the murdered étoile herself? Or, something even more sinister?
---
What do you think about this review?
Comments
No comments posted.

Registered users may leave comments.
Log in or register now!