"Words to live by - chocoate makes everything better."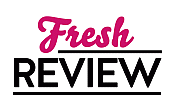 Reviewed by Sandra Wurman
Posted October 9, 2017

Holiday | Romance Contemporary
By my count CHASING CHRISTMAS EVE is the fourth installment in the Heartbreaker Bay series by Jill Shalvis. From the very first book Jill Shalvis conjured up some of the best, flawed and funny characters. Fans of Shalvis should put this series on their must read list. And if you are new to Jill Shalvis and her special brand of romantic comedy, what are you waiting for. CHASING CHRISTMAS EVE is just the right book to put you in the spirit of the season and once again make you believe in love.
Colbie Albright is on a mission, her intentions are good, but her plans seem to have minds of their own. She needs to get out of town, sounds like running, well that's exactly what Colbie is actually doing. She is running away from her life which has begun to wear her down. No it's not really something new. It's just that her tolerance has reached its limit. So Colbie needs a well-deserved break from her life, her mother, her twin brothers and her agent. Colbie Albright, aka, CE Crown is a YA action adventure writer. Her practice of writing thoughts and random ideas on scraps of paper seems unreliable and messy but that's the method Colbie uses to remember things that will spice up her books. Bet you never thought icicles would make a great weapon.
Jill Shalvis immediately lets you see that Colbie is going to be someone special even if Colbie herself doesn't think so. Great sense of humor, self, deprecating humor at its best, caring, funny and vulnerable. Just listening to Colbie speak provides great insight into who she is. So the fact that Colbie decides to spend three weeks away from her world shows just how crazy her life has become.
Spence Baldwin is a genius engineer and inventor who invests his money in people projects. There are many people that will benefit from Spence's philanthropies. But most important is his intractable devotion to his mother and grandfather and his lovely friends. We keep meeting up with this special and unique group of characters in all the books of this series. And each time we are so grateful for the opportunity to spend more time with them.
Putting Colbie and Spence together is a brillant move. They both have many flaws and insecurities. They both feel left behind in the search for that special someone. So they over compensate with their work. Even on a sort of vacation to fire up her writing Colbie has a list of places to see in San Francisco and things she wanted to accomplish, rather eclectic list that Spence finds rather amusing. But the caring side of Spence sees a side of Colbie he really likes. She makes him laugh. She makes him take time out of his burgeoning mission. And as for Colbie well so far everything she sees in Spence just makes him all the more attractive. Colbie is a realist. She is only going to be there for three short weeks. She wants to take back with her memories to last. Spence just may be the answer to her escape prayers. No promises. No long term plans. As Spence says its good thing they don't have time. Just moments with a wonderful guy that makes her feel pretty and special.
So be prepared to be dazzled and swept away in a well- constructed romantic comedy that will delight all your senses. CHASING CHRISTMAS EVE by Jill Shalvis is that good. And while you are at it take a look at the rest in this series. It would be a crime to miss out on meeting some really fabulous characters.
SUMMARY
(A standalone Heartbreaker Bay novel)
Meet cute...
Run for the hills—temporarily. That's Colbie Albright's plan when she flees New York for San Francisco. Wrangling her crazy family by day and writing a bestselling YA fantasy series by night has taken its toll. In short, Colbie's so over it that she's under it. She's also under the waters of a historic San Francisco fountain within an hour of arrival. Fortunately, the guy who fishes Colbie out has her looking forward to Christmas among strangers. But she's pretty sure Spencer Baldwin won't be a stranger for long.
Make merry...
Spence's commitment to hiding from the Ghosts of Relationships Past means he doesn't have to worry about the powerful—okay, crazy hot—chemistry he's got with Colbie. Just because she can laugh at anything, especially herself... just because she's gorgeous and a great listener…just because she "gets" Spence immediately doesn't mean he won't be able to let Colbie go. Does it?
…and hope for a miracle.
Now the clock's ticking for Colbie and Spence: Two weeks to cut loose. Two weeks to fall hard. Two weeks to figure out how to make this Christmas last a lifetime.
---
What do you think about this review?
Comments
No comments posted.

Registered users may leave comments.
Log in or register now!