"An actor from Hollywood's Golden age tries to relive his former glory"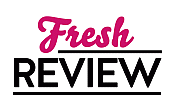 Reviewed by Sharon Salituro
Posted October 6, 2017

Del Corwyn was a young man who wanted nothing more than to be an actor. Del knows his goal is not going to be easy. While working for a movie studio as a gaffer, he has the pleasure of meeting Marilyn Monroe. Del and Marilyn soon develop a friendship not many people knew about.
Fast forward some 60 years. Del is now an aging actor no one wants in their movies. Marilyn has died, and Del still recalls some of their greatest talks. Although Del is still a ladies man some of the younger women really have no clue who he is. One night at a club that used to be the hang out for all actors, Del meets Nora, a young actress who just made a highly anticipated film. Their evening conversation turns into a friendship.
Del also meets Felicia, a minister. This is the first time that Del can remember meeting a woman close to his age he finds attractive. While all of this is going on, Del is told by his accountant that he must downsize. The last thing that Del wants to do is sell his mansion as there are just too many memories there, but Del knows it must be done. While looking through some boxes in the process of getting his home ready to sell, Del finds an envelope with his name on it. The handwriting is Marilyn Monroe's. It seems Marilyn had written a novel about her life. Del has hit the jackpot as studios will be willing to pay top dollar for the book and Del would be right back in the spotlight. But, at what cost? Does Del really want to open up this BEAUTIFUL MESS?
John Herrick writes a terrific novel. The story of an aging actor who could possibly get his old life back captivated me. I enjoyed the way that Herrick writes about the friendship of Del and Marilyn. Somehow I feel that Marilyn probably did have someone like him in her life. From all the stories that have been written about her, it sounds like she really had a sad life and could use a friend.
Herrick also writes about the trials any young actor has to go through to succeed. There are several different characters in this novel with stories that seem parallel. Nora is a young actress with fame but still can't handle it. The way Herrick writes about Nora is probably similar to what Marilyn went through in her life so I wonder if Nora will end up like Marilyn?
I would love to see a sequel to this book. Did Del and Felicia find happiness and what about Nora, how did her life turn out? Pick up BEAUTIFUL MESS, it is a great fun read with cultural icons and the chance to wonder, what if?
SUMMARY
A fallen star. Four Los Angeles misfits. And the Marilyn Monroe you only thought you knew.
A dazzling new twist on friendship, romance and pop culture from John Herrick, Amazon bestselling author of FROM THE DEAD and 8 REASONS YOUR LIFE MATTERS ...
Del Corwyn is an aging relic. An actor who advanced from errand boy to Academy Award nominee, Del kept company with the elite of Hollywood's golden era and shared a close friendship with Marilyn Monroe. Today, however, he faces bankruptcy.
Humiliated, Del is forced to downgrade his lifestyle, sell the home he's long cherished, and fade into a history of forgotten legends--unless he can revive his career. All he needs is one last chance. While searching through memorabilia from his beloved past, Del rediscovers a mysterious envelope, dated 1962, containing an original screenplay by Marilyn Monroe--and proof that she named him its legal guardian.
Del surges to the top of Hollywood's A-list overnight. But the opportunity to reclaim his fame and fortune brings a choice: Is Del willing to sacrifice newfound love, self-respect and his most cherished friendship to achieve his greatest dream?
A story of warmth, humor and honesty, BEAUTIFUL MESS follows one man's journey toward love and relevance where he least expects it--and proves coming-of-age isn't just for the young.
---
What do you think about this review?
Comments
No comments posted.

Registered users may leave comments.
Log in or register now!