"Eerie and scary tale of disappearing women in a small town with a slight twist at the end."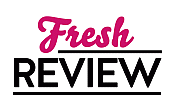 Reviewed by Lynn Cunningham
Posted October 5, 2017

Sharp Investigations is made up of three people; defense attorney Morgan Dane, and private investigators Lance Kruger and Sharp, who also owns the business. They are brought into a case that could easily involve a serial killer. Someone is kidnapping young women. These women either are never seen again or they are found dead.
The Sharp Investigations members are pulled into the action when the husband of the latest vanishing woman comes to them. He wants to hire them into looking at his wife's case because he has very little confidence in the sheriff and his deputies. The sheriff does not seem to want to do his job so the husband takes a different route. He knows that his wife would never have left their children or him, especially when they have a newborn with pretty serious colic.
Sharp, Lance, and Morgan take on the case and start digging in their heels to get the information they need in order to find Chelsea and bring her back home to her husband Tim and the babies. However, this is turning out to be more complicated than anyone would have thought. When another woman vanishes, they realize that this murderer is only escalating. They know that they have to work hard and fast if they want to catch this person before he kills again.
While Morgan and Lance are just on the edge of exploring their attraction and feelings for each other, Morgan realizes that she might have become a target of this evil person. On top of that, she has to deal with some personal family issues that just keep getting worse.
Hopefully, these things will all be resolved once the killer is caught.
Melinda Leigh has added another chapter to the world that she has created. This is the second book in a trilogy but can be read as a standalone. She writes with descriptive narrative and strong characters. She also comes up with some pretty creepy situations, as she has done in HER LAST GOODBYE. I never had a chance to actually slow down and breathe while reading this spine-tingling tale of kidnapping, perversion, and murder.
HER LAST GOODBYE is the kind of book that makes you want to stay safely locked in your home or at least you will keep looking over your shoulder when you DO go out. You may ask yourself if that man behind you seems to be overly interested in what you are doing and where you are going. Does he seem to be following you? Could he have some nefarious plans for you? Seriously, I had to have most of the lights in my house on as well as all doors and windows locked once I began this harrowing journey presented before me.
If you happen to enjoy scary, mysterious situations and love to follow along on the chase, HER LAST GOODBYE is the ideal book for you. It also has just the right amount of romance to hook you and reel you in. Happily, this has been slated as the second book in the trilogy, so we have at least one more book to look forward to as you will get very caught up with these amazing characters. I promise you that you will want more.
SUMMARY
Wall Street Journal bestselling author Melinda Leigh's Morgan Dane series continues as the fearless attorney and her partner, investigator Lance Kruger, take on a disturbing disappearance…
Young mother Chelsea Clark leaves the house for a girls' night out…and vanishes. Her family knows she would never voluntarily leave her two small children. Her desperate husband—also the prime suspect—hires Morgan to find his wife and prove his innocence.
As a single mother, Morgan sympathizes with Chelsea's family and is determined to find her. She teams up with private investigator Lance Kruger. But the deeper they dig, the deadlier their investigation gets. When Morgan is stalked by a violent predator, everything—and everyone—she holds dear is in grave danger.
Now, Morgan must track down a deranged criminal to protect her own family…but she won't need to leave home to find him. She's his next target.
---
What do you think about this review?
Comments
No comments posted.

Registered users may leave comments.
Log in or register now!