"An intriguing and page-turning novel transports you through ages and loves"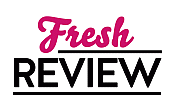 Reviewed by Danielle Dresser
Posted October 3, 2017

Romance Historical | Mystery Woman Sleuth
Set in rural Oxfordshire, HOUSE OF SHADOWS by Nicola Cornick transports readers through history with lush descriptions, dazzling romance, and intriguing mystery. From the alluring Winter Queen to a vivacious courtesan, to a modern-day woman, HOUSE OF SHADOWS ties these women together, fated to complete their destinies.
After a frantic call in the middle of the night saying her brother is missing, Holly Ansell rushes to the old Ashford Mill her family owns. After the devastating fire that brought Ashdown House down years ago, the mill is no longer operating, but a perfect place for Holly to live and operate her business. She begins digging deeper into what her brother was doing--supposedly researching their ancestors. Holly begins a quiet country life, even taking up with the town's playboy... But with her brother still missing, will she be ready for a relationship? Holly soon learns her brother's research will lead to surprising, and possibly dangerous, details in her family's past, tied to events that happened at Ashdown. With unexplainable visions of Ashdown still standing, Holly cautiously continues researching what her brother started.
In the 17th century, no one is as revered as Elizabeth Stuart, the Winter Queen. Devoted to her husband, Frederick, Elizabeth follows his beliefs in the power of the Sistrin Pearl and a bejeweled mirror; together these artifacts can give visions of the future. One of Frederick's fiercest soldiers, William Craven, grabs Elizabeth's attention, though she never acts on her feelings. Years later, when she is no longer a queen and Craven is no longer a soldier, circumstances change. Lord Craven builds what will become Ashdown House in her honor, so she can retire to a quiet life away from the court as his wife. Will it be enough to prove his love to her? Will Elizabeth's royal pride get in the way of her happiness? And will the powerful relics she once believed in really seal her fate?
Celebrated courtesan, Lavinia Flye, moves to the grand Ashdown House in the 1800s. Her protector, Lord Evershot, brings in a surveyor in to update his land record. Robert Verity seems a plain man that Lavinia would never give the time of day. But as they find more reasons to interact, they are both surprised by the attraction that grows between them. In Lavinia, Robert sees someone other than a courtesan, and Lavinia relishes in being loved for who she is, not the lurid things assumed about her. Can they find a way to escape, without Evershot finding out? When Lavinia hears gossip that there's a lavish treasure hidden in Ashdown, she wonders if that will be the key to getting out and living her own life.
For fans of Susanna Kearsley and Phillipa Gregory, Nicola Cornick's HOUSE OF SHADOWS is sure to please. From the luscious descriptions of the countryside to the mysteries running through each time period, this book will keep readers reading! Cornick's characters come to life and make us root for them. The combination of different times in history and present day makes for an intriguing and page-turning novel that history buffs will love.
SUMMARY
The wooded hills of Oxfordshire conceal the remains of the aptly named Ashdown House—a wasted pile of cinders and regret. Once home to the daughter of a king, Ashdown and its secrets will unite three women across four centuries in a tangle of romance, deceit and destiny…
In the winter of 1662, Elizabeth Stuart, the Winter Queen, is on her deathbed. She entrusts an ancient pearl, rumored to have magic power, to her faithful cavalier William Craven for safekeeping. In his grief, William orders the construction of Ashdown Estate in her memory and places the pearl at its center.
One hundred and fifty years later, notorious courtesan Lavinia Flyte hears the maids at Ashdown House whisper of a hidden treasure, and bears witness as her protector Lord Evershot—desperate to find it—burns the building to the ground.
Now, a battered mirror and the diary of a Regency courtesan are the only clues Holly Ansell has to finding her brother, who has gone missing researching the mystery of Elizabeth Stuart and her alleged affair with Lord Craven. As she retraces his footsteps, Holly's quest will soon reveal the truth about Lavinia and compel her to confront the stunning revelation about the legacy of the Winter Queen.
---
What do you think about this review?
Comments
No comments posted.

Registered users may leave comments.
Log in or register now!