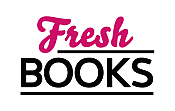 Yule Tidings -- Great Reads for December!
"Charming characters, favorite tropes, and sensual stories mixed with a little Christmas cheer!"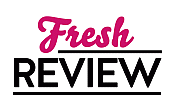 Reviewed by Miranda Owen
Posted October 2, 2017

Holiday | Romance Holiday | Romance Historical
A CHRISTMAS TO REMEMBER is an entertaining anthology of historical romances by various authors with a Christmas theme, or take place around Christmas time. Each story has something that will appeal to historical romance fans -- including enemies-to-lovers, love at first sight, pretend romances that turn real, and second chance at love tropes. For me, this collection is a great mix of some of my favorite authors, and a potential new favorite.
"I Will" by features Andrew, Lord Drake -- a character from Lisa Kleypas' Capitol Theatre two-book set. Andrew is looking for a woman who can lend him an air of respectability to impress his ailing father, and therefore be reinstated in the will. This is a story for readers who enjoy enemies-to-lovers romances. When I first read this story years ago, when it originally came out, I didn't much care for the hero. At the opening of the story, Andrew fits the mold of an antihero. I think the reader would benefit from reading BECAUSE YOU'RE MINE before reading "I Will". It's not necessary to read the stories in that order, but doing so gives Andrew some context. In some ways, Andrew resembles Leo Hathaway from Lisa Kleypas' Hathaway series. Leo is one of my all-time favorite historical romances, but his character evolved over several books. Andrew does go through changes in "I Will", but everything is sped up a bit because of the story's length.
"Deck the Halls With Love" by Lorraine Heath is a novella in the Lost Lords of Pembrook series. It's not absolutely necessary, but reading LORD OF TEMPTATION before reading this novella will give the reader a greater insight into these characters. Out of a noble, but misguided, sense of obligation Alistair Wakefield, the Marquess of Chetwyn rejected the woman he secretly longed for in an attempt to marry another. In "Deck the Halls With Love," Chetwyn gets a last chance to win Lady Meredith Hargreaves before she marries someone else.
Chetwyn is charming as he tries to woo Meredith, and the depth of his feelings for her make his pursuit more endearing. Even though her feelings are hurt after Chetwyn's initial rejection, I like how Meredith is smart enough to work things out and conclude on her own that her fiancé is not worthy of her. The feelings of love and joy at the conclusion of "Deck the Halls With Love" are palpable and make this a very satisfying ending for readers.
"No Groom at the Inn" by Megan Frampton is a Dukes Behaving Badly holiday novella. Megan Frampton is the only author in this anthology whose books I haven't read yet. Reading and enjoying "No Groom at the Inn" has made me curious to read other books by Megan Frampton. I love a resourceful heroine, house parties, and stories with pretend romances that turn real, and this story has all three.
James Archer finds Lady Sophronia Bettesford when she as at a very low point in her life. With no other prospects or way of supporting herself, Sophronia is on the verge of leading a miserable existence relying on the charity of a distant relative. A bargain is reached that will solve both of their problems if Sophronia agrees to pretend to be James' fiancé for a short duration. Although Sophronia sees some worrying traits James has in common with her late father, James is a likable fellow who is very fond of his mother. It's not before Sophronia becomes his dear Sophy to James, and James gets past Sophronia's defenses. It's amusing and enchanting watching Sophy and James fall for each other against their better judgment.
"The Duke's Christmas Wish" by Vivienne Lorret, is a prequel to her Season's Original series, and it might just be my favorite story in this anthology. I'm happy to have discovered this series now -- after books have already been written for this tale's fascinating supporting characters. Ivy Sutherland is not looking for a husband for herself, but for her friend Lilah instead. Lilah's father's will has left her in a bit of a pickle unless she marries well and quickly. Despite Ivy's best efforts to have Lilah catch the Duke of Vale's eye, she bewitches him instead. This is a tale of love at first sight, and the two people who unsuccessfully try to fight it's pull. I like how Ivy and North find common ground, which only increases their attraction. In a short span of time, Vivienne Lorret builds some fabulous characters and weaves an erotic spell with some amazing sexual tension, with a pinch of humor thrown in.
SUMMARY
Romance stars Lisa Kleypas, Lorraine Heath, Megan Frampton, and Vivienne Lorret prove in this collection of stories that love is the most magical during Christmas…
"I Will" by Lisa Kleypas
To be reinstated into his father's will, Andrew, Lord Drake, must court a respectable woman-his friend's spinster sister, Miss Caroline Hargreaves. After he blackmails Caroline into helping him, the charade begins-but is it really a charade once love takes hold of their hearts…?
"Deck the Halls With Love" by Lorraine Heath
Alistair Wakefield, the Marquess of Chetwyn, devastated Lady Meredith Hargreaves when he proposed to another. But when he becomes free to pursue her, it's too late for she's on her way to the altar….. As Christmas approaches, Chetwyn vows to lure Lady Meredith back into his arms.
"No Groom at the Inn" by Megan Frampton
James Archer detests his mother's matchmaking ways. When ordered to attend a Christmastime house party filled with simpering maidens, he produces a fiancée-Lady Sophronia Bettesford. James and Sophronia pretend to be in love for one month. But their pact soon turns into love.
"The Duke's Christmas Wish" by Vivienne Lorret
To the Duke of Vale, science solves everything-even marriage. When the impulsive Ivy Sutherland makes him question all of his data, he realizes that he's overlooked a vital component in his search for the perfect match: love.
---
What do you think about this review?
Comments
No comments posted.

Registered users may leave comments.
Log in or register now!