"Even small towns have crimes that can baffle"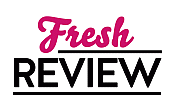 Reviewed by Sharon Salituro
Posted September 29, 2017

Inspirational Mystery | Thriller Police Procedural
Tess O'Rourke followed in her father's footsteps. Tess had become a police officer and would like nothing more than to become the first women chief of police. But after one night while responding to an officer's call for help, Tess arrives and shots one of the criminals. The bad thing about it is the victim is a young boy. Of course, Tess had no way of knowing this, only that one of the offers was in danger.
While the investigation is going on, Tess is placed on suspension. Tess knows that since the press is all over this, her dream of becoming the chief of police is probably out of the question now. While sitting waiting for the investigation to be over, Tess takes an interview with a small town called Rogue's Hollow. They are looking for a new chief of police. When Tess is offered the job, she takes it. Maybe starting over in a new town will be just what she needs.
While Tess is starting her new job, several crimes occurred. First, the pastor gives her a bag full of money that he got from his wife's cousin. Than the minster's wife goes missing and her cousin Glen is found dead in a wooded area. Could these two things be connected? So Tess now has two incidents to check out. The one problem is the other officers are not real keen on her as their boss. The other problem is several of the city council, also feel that she is not the right person to be chief of police. Tess knows that she must prove to everyone that she can do the job.
Janice Cantore writes a great novel showing how women can really do any job that they put their minds to. CRISIS SHOT also has some inspiration in it. The pastor believes more than anything that God will take care of him and his wife. Janice also shows that you should never judge a book by its cover. As much as some of the people in the storyline feel that Tess is not the right person, slowly they come around.
I also noticed that Janice is a retired police officer. Perhaps this might have been based on either her life or someone close to her. Janice also shows the behind the scenes of what police might go through on a daily basis. I also enjoyed the description of the area in which Tess was working. Even though it is a small town, it shows how no matter what, people do come together to help each other out.
Great read, especially now that the weather is changing.
SUMMARY
Tess O'Rourke dreams of becoming the first female chief of police in Long Beach, California. As commander of the East Division, she is well on her way . . . until the night she responds to an officer-needs-assistance call and fatally shoots an unarmed teenager. Despite being cleared of wrongdoing by a grand jury, Tess is so hounded by the public that she takes a job in Oregon to escape the bad press.
Winning over the residents of Rogue's Hollow might be more difficult than adjusting to her new role as police chief in the small, backwater town. Especially when her closest friend, the pastor's wife, goes missing and the woman's cousin is found shot. Tess finds an ally in sheriff's deputy Steve Logan, but as they track down Rogue's Hollow's first murderer, she worries that she's breaking one of her rules and getting too close to him.
---
What do you think about this review?
Comments
No comments posted.

Registered users may leave comments.
Log in or register now!