"STONE COLD FOX is a story of sexual healing, magic, and one fine fox shifter!"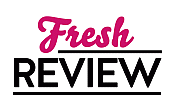 Reviewed by Miranda Owen
Posted September 29, 2017

Romance Paranormal | Romance Erotica Sensual
STONE COLD FOX is the third book in Evangeline Anderson's Cougarville series. Reese Cooper is a fox shifter but, despite what this book's title might suggest, he is anything but cold. Jocasta "Jo" Ferrell is a woman who knows a lot about being left out in the cold. After a traumatic attack in her early twenties, Jo found peace in a community of women, until she recently got the boot. When Reese finds her at his shed, Jo is at a pretty low point in her life. Luckily for her, Reese is exactly the warm, compassionate, and supportive person she needs. Reese might be my favorite hero in this series because I love a strong and sexy hero with a sweet side.
There are a few sources of danger in STONE COLD FOX, including creepy Skin Walkers, and a thing Jo refers to as a shadow creature. Magic, in this story, is used for both good and evil. Even with all these things lurking in dark corners, one of the biggest obstacles to Jo and Reese getting together is Jo's emotional baggage when it comes to men and her trust issues. Evangeline Anderson makes Jo a flawed and greatly sympathetic character. She holds up her vow of chastity as the main reason she tries to resist Reese's charms, but it's evident that Jo's other issues are the biggest reason for her caution.
Reese is intelligent and tries to give Jo the time and space he understands that she needs before pressing his attention on her. He respects Jo's comfort levels as he gently woos her and gets to know her. Having a gaggle of sisters makes him attuned to women in a way that some of his friends are not, and he attempts a sensitive courtship until biological demands make this couple surrender to their desires. Evangeline Anderson weaves an erotic spell over her characters and builds the tension until things get down and dirty.
STONE COLD FOX is a story of sexual healing, magic, and one fine fox shifter. After being a fan for so long of Evangeline Anderson's Bride of the Kindred series, I'm happy to discover a fab new series to enjoy. I enjoyed learning more about recurring character Fiona in this story, and hope to see more of her in future books. I was glad that Jo had Fiona to look to as a female supporter, to take the place of her beloved mentor Miranda. I look forward to the next installment in Evangeline Anderson's Cougarville series.
SUMMARY
Cougarville's mechanic, and resident Alpha fox, shelters a mysterious woman who ignites his protective animal instincts when evil forces try to tear them apart.
Jo Ferrell has been cast out of her home for reasons she doesn't understand. The grey streak in her hair is gone, her body is younger, and there's an ominous shadow chasing her. With nowhere else to go, Jo finds shelter in a shed whose owner she wants nothing to do with—but he's too much to resist.
Reese Cooper has never felt a pull towards a woman like he does towards Jo and his Fox is desperate to claim her as their mate. After offering her a place to stay, Reese finds it difficult to resist his beautiful new roommate. But when dark magic threatens their happiness, Reese will use all of his strength to protect the woman he loves…if he's not too late.
Stone Cold Fox is a fun, sexy, exciting read that will make readers want to revisit Cougarville again and again.
*Author's Note: Though I have tried to handle the subject sensitively, certain events in this book may make anyone with a history of past abuse upset. Please read responsibly.*
---
What do you think about this review?
Comments
No comments posted.

Registered users may leave comments.
Log in or register now!