"And the proof is not in the pudding!"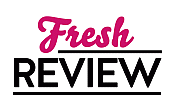 Reviewed by Monique Daoust
Posted September 26, 2017

Mystery Culinary | Mystery Cozy
Lilah Drake works at a caterer's but is also a "ghost chef", she whips up culinary delights which her clients pass up as their own. Lilah was visiting her neighbor and friend Ellie Parker and Ellie invites Lilah to attend a birthday party for Marcus Cantwell and to bring her famous rice pudding for the children. Marcus' three ex-wives, 5 children, and grandchildren will be attending. It seems Marcus mostly wanted to meet Lilah's dog, who has a peculiar and endearing habit of nodding. Lilah thought it was a bit of an odd request, and upon meeting the old man, she finds that she doesn't quite like Marcus, but did he honestly have to die head first in her rice pudding!
I wasn't aware of the Undercover Dish series before PUDDING UP WITH MURDER, and what a clever idea it is for an amateur sleuth! Lilah's boyfriend, Jay Parker, is a police detective, and this time they are on again; they seemed like a real couple to me, and their romance is just as compelling as the mystery. I know this will sound strange, but for once I got the impression that Jay and Lilah worked, their occupations were not just for show. PUDDING UP WITH MURDER was exactly what I needed when I read it: it's an unhurried cozy mystery, with less quirkiness that I'm used to and more character development; I particularly enjoyed the Italian characters: Angelo Cardelini -- Lilah's boss and former beau -- and Serafina, Lilah's brother Cam's wife. I could picture Serafina's expansive gestures and even the inflections in her voice; very well done indeed!
Ms. Buckley's fictional town of Haven is quite stylish, and a place where I would like to live. The author creates sharp contrasts of the various milieus, and her depiction of paintings was quite impressive as well. Julia Buckley prose is uncluttered, elegant, with an uncommonly recherchť vocabulary at times, which made PUDDING UP WITH MURDER more stylish than the usual fare, while the dialogues are easy and natural. There were several unexpected turns in the romance, and the mystery was so cleverly plotted, that never guessed who the killer was. PUDDING UP WITH MURDER is a smart cozy mystery for readers who also enjoy a believable and lovely romance in the mix, with a few delish recipes at the end.
SUMMARY
Secret chef Lilah Drake has a killer casserole to deal with in the latest Undercover Dish mystery from the author of Cheddar Off Dead....
Customers trust Lilah Drake to keep her mouthwatering meals under wraps, but when a millionaire meets his untimely end, some sinister secrets become the main course. . . .
Spring is right around the corner, and with the warmer temperatures come plenty of food requests from Lilah Drake's covered-dish clients. Lilah pulls out all the stops with a sweet new casserole for the birthday party of Marcus Cantwell, a wealthy curmudgeon who has some angry ex-wives and more than a few enemies.
When he's found facedown in Lilah's casserole, it's anyone's guess as to who might have wanted the old man dead. A possible new heir to Marcusís fortune adds some unexpected spice to the investigation, but Lilah fears that the old adage is true, and "the proof is in the pudding."
INCLUDES RECIPES!
---
What do you think about this review?
Comments
No comments posted.

Registered users may leave comments.
Log in or register now!