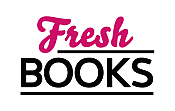 Summer Reads are HOT in July!
"Butterflies, bad guys, and fudge make a fun mix for mystery readers!"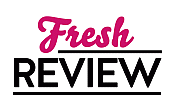 Reviewed by Miranda Owen
Posted September 26, 2017

OH, FUDGE! is book five in Nancy Coco's Candy-Coated cozy mystery series featuring hotelier and fudge maker Allie McMurphy. Although this book is part of a series, readers new to the series should still be able to enjoy OH, FUDGE!. This book includes a family feud that Allie didn't even know she was involved in. Allie had no idea her cousin Tori was a little miffed that Allie solely inherited the McMurphy hotel and fudge shop. This newly discovered polite animosity makes trying to clear Tori from suspicion of murder a little difficult. It doesn't help that Tori was found at the murder scene, covered in blood, and clutching the murder weapon. Butterflies and burglaries play a part in the tangled murder mystery that Allie tries to unravel.
Barbara Smart is a nightmare of a homicide victim for investigators because so many people had a motive for wanting her dead. The risk to Allie gets progressively worse as she discovers more about the victim and asks probing questions. Allie persists even when the police and her cousin tell her to back off. There are numerous brainteasers in OH, FUDGE! for readers to try to wrap their minds around. Allie and the police investigating the murder are thrown a bit off balance because this mystery could have multiple villains working separately or together. Things get even more personal for Allie when her love life works its way into her investigation.
OH, FUDGE! is full of suspense and surprises, with fun friendships to ease the tension. Nancy Coco details the bias consistent with insular communities such as Mackinac Island. No matter how rooted she is to the island, Allie is still considered a "Fudgie" versus a true islander. Through everything, Allie has her loyal dog Mal, BFF Jenn, intrepid reporter Liz McElroy, and the bride and groom-to-be Frances and Mr. Devaney for support and to assist in her sleuthing. As a romance fan, I can't wait to see what twists Allie's love life takes in future stories. I look forward to the next Candy-Coated mystery by Nancy Coco.
SUMMARY
Life is always sweet in Allie McMurphy's delectable fudge shop. But murder can make things unpleasantly sticky . . .
A DEADLY CONFECTION
After Allie inherited her family's McMurphy Hotel and Fudge Shop, cousin Tori moved off to California in a bitter huff, and the two haven't spoken since. So to have her cousin reappear on Mackinac Island without warning is a big surprise—but not as surprising as finding her standing over a dead woman impaled with a garden spade in the Mackinac Butterfly House. Butterflies may be free, but Tori won't be for much longer—unless the cousins can bury the hatchet and work together to catch a killer who's taken flight. Because when it comes to family, blood is thicker than fudge . . .
---
What do you think about this review?
Comments
No comments posted.

Registered users may leave comments.
Log in or register now!