"Great sexy cowboy for Christmas!"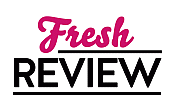 Reviewed by Patti Loveday
Posted September 26, 2017

Romance Contemporary | Romance Holiday | Romance Western
LONG, TALL COWBOY CHRISTMAS is the second book in the Happy, Texas series and centers around Kasey, the youngest of the Dawson siblings. After moving back home two years ago things are just not the same for Kasey. Her husband, Adam, died while on a mission. This life-shattering event left Kasey with three kids. Not wanting to be alone, she headed back to the ranch and the comfort of family. On the ranch, her brothers, Brody and Jace help to fill in when they can with the kids, not trying to replace their dad but attempting to be good uncles. Kasey watches as Brody finds love again with Lila (TOUGHEST COWBOY IN TEXAS).
While a wedding reception is in full swing on Hope Springs Ranch, their dog goes to visit the neighbor. Nash decides to take the dog back to its rightful owner and meets Hope, Kasey's grandmother. Nash suffers from PTSD and does not like being around people but Hope insists he attends the reception and meets the town folk. Ms. Brown approaches PTSD with a very insightful and learning experience that helps to explain why Nash is withdrawn. PTSD is a disease lots of soldiers come home with and Ms. Brown writes so the reader can easily understand what it is like to have this disease.
Kasey knows someone is watching her but she cannot figure out who. Slowly she makes her way around the barn and that's when she meets Nash. There are instant fireworks and sparks between the two. As life continues on a daily routine, the dog decides to go visit Nash and chases the cat up a tree. While Nash tries to save the cat he falls from the ladder and suffers a concussion. He thinks Kasey is his wife. I will not give away why he thinks that you will have to read to find out. And this is where the story takes a dramatic turn.
Carolyn Brown writes a story with so much heat and passion you can feel the steam coming off the pages. The characters are well thought out, with perfect backstories that help to compliment each other and make for a truly romantic cowboy love story. Nash is tall, with a southern drawl, and the kind of cowboy that will sweep you off your feet just by looking at you. Kasey is a fiery redhead with a temper and an independent streak that will not back down once she makes her mind up. Together, they are ideal for each other but not everyone in the family agrees. Kasey must decide if it is time to move on from the death of Adam or stay in the past. The setting of the two ranches being next door to each other help to make the story have more drama and gives it that true country feel of neighbor helping neighbor. LONG, TALL COWBOY CHRISTMAS is full of love, hope, loss, sadness, and second chances. I highly recommend it to anyone who loves a good cowboy romance.
SUMMARY
Nash Lamont is a man about as solitary as they come. That's exactly why ranch life in middle-of-nowhere Happy, Texas suits him. So what the heck is he doing letting a beautiful widow and her three rambunctious children temporarily move in? Before he knows it, they're stringing Christmas lights and decorating the tree... and he's having the time of his life. But after everything he's been through, Nash knows this kind of happiness doesn't last.
Kasey Dawson thought she'd never get over the death of her husband. Nash, with his strong hands and infinite patience, is stirring something she hasn't felt in a long time. Kasey knows the sexy cowboy isn't telling her everything about this past, though. And she refuses to risk heartbreak all over again. But her kids have a plan of their own: Nothing will keep them from having a real family again-even if it takes a little help from Santa himself.
---
What do you think about this review?
Comments
No comments posted.

Registered users may leave comments.
Log in or register now!