"A delicious delight"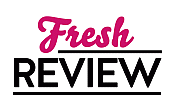 Reviewed by Patricia (Pat) Pascale
Posted September 24, 2017

Five years ago Charlotte Linley was left at the altar by John Reynolds, her high school sweetheart. Now she works as a wedding photographer, a job she loves and does well, but she HATES weddings. This is her 234th wedding and she is arriving at The Stag Whiskey Distillery, her favorite venue for her weddings. It is located in Maple Springs, a small suburb of Kansas.
In addition to producing the best whiskey and vodka, it is a lovely spot for a marriage ceremony and reception. Three hunky and handsome men, TJ, Jake, and Dean own the successful business. It is Dean that Charlotte has been lusting after meeting him years ago. She manages to capture his sexy photo in all her shots taken at the celebrations at the Stag and keeps a secret folder entitled DREAM MAN on her computer. So far flirting with him has not risen to the next level but she is hoping. What a dream to be married to him and have a family!
Dean Troyer is older than Charlotte, divorced, but would love to have her in his future. His concern is the age discrepancy but their attraction for each other is Hot! Hot! Hot! When his sister in the Army on active duty contacts him via SKYPE, she tells him she and her fiance will be coming home in three months. They will only have two weeks leave and then have accepted a year assignment together in Italy. She wants to be married when she comes home and asks Dean to plan her wedding. Giving his sister a beautiful reception at the Stag will be his wedding gift to the couple but planning the wedding terrifies him. When he asks Charlotte to help him she accepts and they become closer than ever. What a loving adventure.
MAYBE I DO is a delicious delight! Nicole McLaughlin takes us behind the scenes of wedding preparations and the problems that almost always happen on THE BIG DAY. Charlotte is sweet, fun and sexy and Dean will warm your heart. Her side business of photographing sexy heros for the cover of romance novels was an added treat especially when she picked Dean for a lusty one and gets into the act with him. WOW! This read touches on family, infertility, the making of a signature whiskey, facing grief and fighting hard for forever love. I loved it and you will too!
SUMMARY
She doesn't believe in fairy tales. He's married to his job. Maybe whiskey is the secret ingredient that will bring them together—and give true love a shot?
Wedding photographer Charlotte Linley loves her work—even though she hates weddings. Sure, she still holds a grudge after being left at the altar by her high-school sweetheart. But today Charlotte is just happy to have complete control over her career, which is flourishing. Especially since she joined forces with one of the three gorgeous owners of The Stag, a boutique distillery that has become Kansas City's hottest wedding venue.
Dean Troyer, bitter after the end of his own marriage, knows that Charlotte is the real deal—beautiful, talented, and successful. He may flirt with her every time she comes to The Stag but Dean is determined to keep his professional distance. . .particularly now that she's helping him with his own sister's wedding. The only problem? The more time Dean spends with Charlotte, the deeper their connection grows. Is this a rom-com cliché or could it be that these two jaded souls in the wedding business have finally found their real-life happily ever after?
---
What do you think about this review?
Comments
No comments posted.

Registered users may leave comments.
Log in or register now!