"An exquisitely gritty yet undeniably sexy tale of vampires and werewolves!"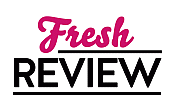 Reviewed by Miranda Owen
Posted September 24, 2017

Romance Erotica Sensual | Romance Paranormal
MATING BITE is book two in Cynthia Eden's "Bite" series. Cynthia Eden injects a little 1930s detective noir into this story about blood, sex, and monsters. Carter Sinclair is compelled by an evil vampire to find his supposed mate. It is not lost on Carter that the missing woman is running from the vampire rather than being held from him by others. Such is the beginning of Carter's ethical dilemma and path to true romance. Cynthia Eden keeps things balanced and the story moving along at a brisk clip.
Carter Sinclair is a werewolf addicted to vampire blood. Cynthia Eden does a good job of giving the reader crucial background information and explaining how Carter is something of a victim of circumstance. Ostensibly, at the beginning of this story, Carter is on a mission to deliver an innocent woman to a black-hearted villain.
Whether or not Carter actually planned to go through with everything as directed is debatable. Everything changes for Carter when he is bedazzled by newbie vamp Lauren McIntosh. When Lauren first meets Carter, he is a sexy stranger-turned-hero. Because Carter keeps his original intentions hidden from Lauren, the reader would naturally expect the inevitable emotional blow-up when Lauren finds out. I like that Cynthia Eden opts to take the less obvious path instead. The overarching emotional conflict in MATING BITE is Carter's guilt. It tears Carter up to keep such an important secret from someone who quickly becomes so important to him.
Antoine Abandonato is a fascinating villain. Antoine is a vampire and a killer. His motives in acquiring Lauren, and raising all kinds of hell to get her, are a little baffling. He says that he wants her as a partner-in-crime, but seems oblivious -- as only a megalomaniac can be -- to the fact that even if he achieves his goal, she'd want nothing to do with him. Cynthia Eden draws a stark contrast between Carter's feelings for Lauren and Antoine's twisted feelings about Lauren. Antoine is incapable of understanding the love that develops between Carter and Lauren.
MATING BITE typifies Cynthia Eden's exquisitely gritty yet undeniably sexy tales of vampires and werewolves. Natalie Kingston and Riley Dawes are both bewitching secondary characters who I hope to see in future stories. I can't wait to read Cynthia Eden's next paranormal romance!
SUMMARY
Werewolf Carter Sinclair is on the hunt. He's tracking a newly turned vamp, a beauty with bite named Lauren McIntosh. Hunting her is the easy part. After all, no one can hide from a wolf. But once Carter gets the vamp in his arms, his easy mission suddenly goes straight to hell.
One taste, one bite that should never have happened…and Carter is hooked—mind, body, soul. Nature has plans for him and Lauren. They're to be mates, but a vicious vamp is waiting in the dark—a killer who has already claimed Lauren as his.
Now Carter has a new mission—keep Lauren safe at all costs. Make her fall for him. And hide all of the very dark and dangerous secrets that fill his closet. He needs Lauren to trust him, he needs her to stay with him, and the last thing he wants is for Lauren to know just how deeply he's already betrayed her. What she never knows can't hurt her, right?
Their mating is forbidden, but Carter is about to break every werewolf and vamp rule out there in order to claim Lauren. And those fools who try to get in his way will find out just how deadly his beast can truly be…because there is no one in the world more important to a wolf… than his mate.
---
What do you think about this review?
Comments
No comments posted.

Registered users may leave comments.
Log in or register now!