"The Lord does work in mysterious ways"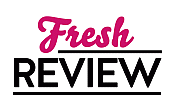 Reviewed by Monique Daoust
Posted September 24, 2017

Inspirational Historical | Romance Historical
When she turned eighteen, Ada Thorne, against her parents' wishes, eloped to Scotland to marry the man she loved Ned Henley, their neighbors' gamekeeper. They then elected to live in London, is a humble flat that was a far cry from Ada's life of privilege, but their love was all they needed until the Great War changed everything...
Stacy Henrie always makes it so easy for me to review her books, however, it was not the case for THE KEEPER OF HER HEART, because she knocked the wind out of me. I am not an emotional reader by nature, I seldom connect deeply with fictional characters, and I had to stop reading a few times during THE KEEPER OF HER HEART because I was too overwhelmed to continue. Ms. Henrie's outstanding research lends such veracity to Ada's story, that I felt entirely involved in her life, as if she were a friend. From Ada's superficial parents to her all-encompassing love for Ned; her lovely daughter Rosie; her generous friend Mollie, as well as Ada finding faith in God, THE KEEPER OF HER HEART is a poignant and captivating journey in a young woman's life.
I always enjoy Ms. Henrie's light and realistic touch in everything she writes: she makes the lives of ordinary people into extraordinary books because of her exceptional attention to historical detail, her understanding of human nature, her effortless prose and her unsurpassed storytelling abilities. Of all of Ms. Henrie's books, THE KEEPER OF HER HEART is undoubtedly the one that most qualifies as inspirational; it is absolutely faithful to the spirit of the times, yet never preachy, and most definitely honest and heartfelt. It is easy to understand why one chose to turn to God for inner strength in times of need, but in times of joy as well.
THE KEEPER OF THE HEART is a roller-coaster of emotions from the brightest joy to the deepest sorrow, it is a moving story of love in all its forms; and a story of hope. Stacy Henrie writes from the heart, and it shows.
SUMMARY
If you like the novels of Deanne Gist and Lauraine Snelling, you'll love USA Today bestselling author Stacy Henrie's inspirational romance set against the backdrop of World War One!
Even at a young age, Ada Thorne knew that she would marry only for love, never money. So when she finds herself irrevocably drawn to Ned Henley, the lowly gamekeeper on a neighboring estate, she defies her parents and society by eloping with him to London to build a new life.
Without her family's support, life in the city is far more difficult than the one of ease and privilege Ada has always known. She'll find herself relentlessly tested in ways she never imagined—especially when Ned, answering the call of duty, enlists to serve his country in World War One.
Alone and near poverty with a child to raise, Ada's resolve will be strained at every turn. And as she struggles to remain true to her convictions and live life on her own terms, Ada will embark on a journey of courage, faith, and love that will surpass even her own humble dreams . . .
---
What do you think about this review?
Comments
No comments posted.

Registered users may leave comments.
Log in or register now!