"One Roller Coaster of a Ride"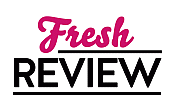 Reviewed by Patti Loveday
Posted September 20, 2017

Dystopian | Young Adult Science Fiction
I have seen OMEGA everywhere and when I got the chance I knew I had to see what all the fuss is about. I did not read the first book in the Infinity Division series but felt OMEGA could be read as a standalone novel. This book series features teenage characters that are a part of changing dimensions trying to find three people that are responsible for the murder of Noah's sister. Noah is set on revenge and skips from dimension to dimension to try to find those who are responsible. I feel that they do not stay in one dimension long enough to explain what they are doing in that dimension before they skip to the next.
While Noah is skipping he comes across other versions of Ash in the other dimensions and has always been able to walk away. This time though it is harder to fight the pull he feels towards her when she is near because there is something different about this version of Ash. Not sure why this pull is so strong he tries to find a way to figure it out without her knowing. The setting in OMEGA changes a lot as they change from each dimension but overall the main characters seem to stay the same.
Accardo writes a very vivid and detailed description of a lot of the places or dimensions they visit. This helps to add more depth to the plot line and overall story. I did enjoy the story but found that the characters were really lacking backstories and depth so maybe this series needs to be read in order. There was not much there to help mesh the plot line and setting together. I just feel OMEGA was lacking something and because of this it really did not hold up to all the hype for me.
Learn more about Omega
SUMMARY
One mistake can change everything. Ashlyn Calvert finds that out the hard way when a bad decision leads to the death of her best friend, Noah Anderson.
Only Noah isn't really gone. Thanks to his parents' company, the Infinity Division, there is a version of him skipping from one dimension to another, set on revenge for the death of his sister, Kori. When a chance encounter brings him face-to-face with Ash, he's determined to resist the magnetic pull he's felt for her time and time again. Because falling for Ash puts his mission in danger.
But there's more going on in Ash's alternate universe than either of them knows: a mysterious project called Omega. A conspiracy spanning multiple Earths and revolving around none other than Ash. Its creators would do anything to keep Omega secret…
Anything.
---
What do you think about this review?
Comments
No comments posted.

Registered users may leave comments.
Log in or register now!