"You must believe in yourself even when everything is against you."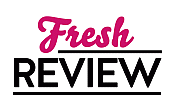 Reviewed by Sharon Salituro
Posted September 20, 2017

Women's Fiction Contemporary | Romance | Inspirational Romance
August Shay did one very stupid thing in her life that cost her three years in prison. Shay was always watching out for her brother Caden and never could tell him no. Except for this time once again, he lied to her. Shay took several thousand dollars from the bank she had worked when Caden as usual promised Shay that he would pay the money back in two days.
After three years, Shay is released from prison. Shay has nowhere to go and takes refuge in a church. There she meets Pastor Drew. Drew helps her get into a program that will help her if she is willing. Several times during the next year, Drew sees Shay a few times at the center. They start up a friendship. After graduating from the program, Shay feels she is starting to get her life together.
Shay and Drew continue their friendship and soon find that their feelings are a little stronger than they thought. Drew is not sure how far this should go. Drew had lost his wife due to cancer three years ago and has two young children, Sarah and Mark. Drew is just not sure how the children would react to Shay. Not to worry as they like Shay a lot. The other problem that Drew has is the elders of the church are not too happy with their pastor seeing a woman that has a felony record. Drew and Shay feel that they have to put their love for each other in the hands of God. Shay feels that any dream will do.
ANY DREAM WILL DO didn't disappoint me. But Macomber's books have ever disappointed me and always make me happy when I've finished reading them. I believe that I have read all of her books, along with watching the movies on Hallmark channel. I loved the way that Shay turned her life completely around, Drew coming out of his fog after his wife's passing.
Ms. Macomber also shows how some people make judgment calls before they really know you. It always is nice to see when people give you a second chance. Also, how sometimes you do have to put your faith in God. I found myself cheering for Shay and Drew. Ms. Macomber shows how sometimes you do have to keep someone's secret, even if it is going to cost you. Sometimes you just have to have enough faith to make sure you do the right thing.
If you like Debbie Macomber books, and who wouldn't you are going to want to pick ANY DREAM WILL DO up.
SUMMARY
Shay Benson adored her younger brother, Caden, and that got her into trouble. When he owed money, Shay realized she would do anything to help him avoid the men who were threatening him, and she crossed lines she never should have crossed. Now, determined to start fresh, she finds herself in search of a place to stay and wanders into a church to escape from the cold.
Pastor Drew Douglas adored his wife. But when he lost her, it was all he could do to focus on his two beautiful kids, and his flock came in a distant third. Now, as he too is thinking about a fresh start, he walks through his sanctuary and finds Shay sitting in a pew.
The pair strike up a friendship—Drew helps Shay get back on her feet, and she reignites his sense of purpose—that, over time, turns into something deeper, something soulful, spiritual, and possibly romantic. Even Drew's two children are taken with this woman who has brought light back into their lives. Perhaps most important, Shay learns to trust again as she, in turn, proves herself trustworthy to her adopted community.
But Caden's return to town and a disastrous secret threaten to undo the life Shay has tried so hard to rebuild. It will take the utmost courage and faith if she and Drew hope to find healing and open their hearts to a brighter future.
---
What do you think about this review?
Comments
No comments posted.

Registered users may leave comments.
Log in or register now!