"This is easily one of the top romance books of 2017"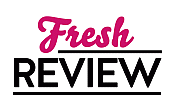 Reviewed by Make Kay
Posted September 20, 2017

DIRTY DANCING AT DEVIL'S LEAP is book three in the glorious Hellcat Canyon series by Julie Anne Long. I came to appreciate Long's word from her Pennyroyal Green series- historical romance from the Regency period. While I enjoyed Long's historical romances, I positively adore her contemporary Hellcat series. These books have everything, y'all. Angst, snark, smarts, and incredible sexytimes. I hold these books up with Molly O'Keefe's writing and the early Julie James books when her FBI series was at its finest.
DANCING AT DEVIL'S LEAP features a second chance romance as well as an enemies-to-lovers plot. And the romance is a delightfully slow burn. Maximilian "Mac" Coltrane and Avalon Harwood had a teenage romance that ended in flames. Avalon home to Hellcat Canyon to briefly escape her cheating business partner and boyfriend from San Francisco. In a fit of ill-considered pique, she buys at auction the glorious old house where her teenage love used to live. Avalon quickly learns her erstwhile love Max has slid from being a millionaire's child to acting as groundskeeper of his family's mansion and is determined to regain his childhood home. Max is dismayed to learn who swept up his house with the intent to flip it, and the war is one to see who can end up with the property.
There's a lot of pent-up feelings on both sides, leading to some serious emotions underlying their playful sparring for the upper hand. Their witty banter is laugh-out-loud funny. Their slow drift into a trusting friendship where they realize their own and each other's personal growth is a thing of beauty. Long's writing resonates with me, feeling very real and emotionally gripping. This is easily in my top three romance books of 2017.
Long's writing just keeps getting better, and DIRTY DANCING AT DEVIL'S LEAP gives me all the Good Book Feels that I could possibly want. This is a book I ended up happily clutching to my chest in the middle of the night when I finished it. I could not bear to put it down to sleep until Mac and Avalon achieved their Happy ever After, and I was incredibly sad that it ended and my time in Hellcat Canyon was over for now. This is a Keeper Book I will pick up and read again, especially to get me through the lean reading times until Long's next treasure is released.
SUMMARY
She was a naive country girl. He was a billionaire's spoiled son. He was her first crush, her first heartbreak...and now her sworn enemy.
As Avalon Harwood's fortunes soared, Maximilian "Mac" Coltrane's plummeted, and he had to fight his way back to where they both began: Hellcat Canyon. Now Mac and Avalon will play dirty—in more ways than one—to get what they each want: the glorious old abandoned Coltrane mansion. But when Avalon snaps the house up at auction, she discovers there's something awfully familiar about the extremely hot caretaker...
Mac might have a heart of stone, and the abs to match, but Avalon—the dazzling girl whose heart was always too big and too reckless for her own good—was always his Kryptonite. And just like that, the stakes change: suddenly they're fighting not just for a house, but for a magic they tasted only once before and never since—long ago, with each other, at Devil's Leap.
---
What do you think about this review?
Comments
1 comment posted.
Re: This is easily one of the top romance books of 2017

Thanks for the review and introduction to a new to me
author! I'll be looking for this series!
(Kathleen Bylsma 3:05pm September 26)
Registered users may leave comments.
Log in or register now!