"Knights riding dinosaurs, what's not to like?"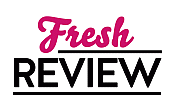 Reviewed by Nick Taraborrelli
Posted September 20, 2017

Paradise is a unique world where dinosaurs roam the land along with humans. It is a medieval fantasy type of existence in basically every way. Instead of riding dragons or other mythical creatures, the warriors of Paradise ride headlong into battle on the backs of Triceratopses and Tyrannosaurus Rexes. An interesting premise to say the least, right? THE DINOSAUR PRINCESS is the third and final book in Victor Milan's ambitious Dinosaur Lords series. For those not familiar with the first two books, Paradise is essentially an alternate world where dinosaurs never became extinct and humans have somehow been transported there. In the first two books, different factions battled for control of areas of Paradise and dinosaurs were used as both hideous weapons and also transportation. Medieval knights were somehow able to tame the beasts and use them to their advantage forming a bond. Depending on what type of dinosaurs each faction had under their control and their aggressiveness determined who had the upper hand in many of the battles that were waged. Throughout the first two books, we are also fed hints that there was an underlying mystery as to how the humans came to this dangerous alternate world and this just serves to enhance the series and give it another intriguing storyline. The good news is that in THE DINOSAUR PRINCESS we are finally treated to that answer and when it is revealed, it truly knocks you for a loop. Couple that with the other story thread of the different battling house vying for prominence, and THE DINOSAUR PRINCESS is a packed final book where much happens and almost no one comes out unscathed.
I have to admit to being very skeptical when I first began this series. One of the first quotes I read described Victor Milan's series as "a cross between Jurassic Park and Game of Thrones". This is unfair of course, and when any book is compared to Game of Thrones I always take that with a grain of salt. Marketing being what it is these days I understand and don't hold it against the author. I thoroughly enjoyed book one while feeling like book two was a bit of filler, so it was with much anticipation that I cracked open THE DINOSAUR PRINCESS. All in all, I thought it was an excellent finale and Milan wrapped everything up in a very satisfying way. As I said earlier, the big reveal of how and why humans were transported into the world of Paradise is worth the price of admission alone. My advice would be to not go into it thinking it is going to be similar to Jurassic Park or Game of Thrones, but take it on its own merits. It really is a fascinating and fun story once you get invested. I enjoyed the entire series and would recommend it to anyone who craves something different in their fantasy reading. It was definitely a refreshing departure for someone who has become a bit jaded with the same old same old. Give this series a go, you won't be sorry.
SUMMARY
The Dinosaur Princess is a thrilling epic fantasy adventure set in an alternative world of intrigue, beauty, brutality…and dinosaurs.
WELCOME TO PARADISE: A primordial world with every species of dinosaur, large and small. And humans, who were brought to this world on the whim of the gods. Knights ride into battle on Triceratops; their heroes lead them on T-Rexes.
Karyl Bogomirskiy is one such hero. Once, he held power. Betrayed by those closest to him, he was resurrected by the Fae, magical beings native to the world, who seek to use him in their eternal battle against alien gods. Karyl just wants to be left in peace, reluctant to be anyone's tool, much less a savior.
But the gods have returned to judge their human experiment and to finally rid the planet of the Fae. And while Karyl doesn't feel like a hero, he's humanity's last best hope.
The Dinosaur Princess is the newest epic fantasy adventure set in a world where knights ride armored dinosaurs into battle, hailed by George R. R. Martin as "A cross between Jurassic Park and Game of Thrones."
---
What do you think about this review?
Comments
No comments posted.

Registered users may leave comments.
Log in or register now!