"Can a cowboy be tamed? Even a Texas cowboy?"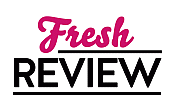 Reviewed by Patti Loveday
Posted September 19, 2017

TOUGHER IN TEXAS is the third book in the Texas Rodeo Book series by Kari Lynn Dell and like the previous two books it's heavily engrossed in the world of rodeo with the setting being a small rural Texas town. Dell creates a world that it very realistic down to the last detail. She has an in-depth knowledge of cowboys, country life, ranch hands and rodeos, you can tell it in her writing. Each scene feels so original and life like that you can picture it when you close your eyes.
I love a good cowboy romance when the cowboy is tough and rugged with a soft side for that special lady in his life. The chemistry is so electric that you can feel the sparks of heat and tension between the characters. Cole is a rough and tough cowboy who is set in his ways. Shawnee is extremely out spoken, very loud and in your face, not your typical woman. The banter between the two is fun to read and adds to the chemistry shared between the two. The setting is unbelievable with details that are very vivid making this a place you will want to go visit. The characters from the previous books make a few appearances which helps to add to the story, I love that Cole and Shawnee have unique backstories that adds fuel to the fire with their present-day lives.
Dell is a remarkable writer that shares a love for the ranch life since she is a third- generation rancher and TOUGHER IN TEXAS shows her love and understanding of the ranch life. I like how she uses her real life to help create an amazing story. I love this series and look forward to the next book!
SUMMARY
He's got five rules
And she's aiming to break them all
Rodeo producer Cole Jacobs has his hands full running Jacobs Livestock. He can't afford to lose a single cowboy, so when Cousin Violet offers to send along a more-than-capable replacement, he's got no choice but to accept. He expects a grizzled Texas good ol' boy.
He gets Shawnee Pickett.
Wild and outspoken, ruthlessly self-reliant, Shawnee's not looking for anything but a good time. It doesn't matter how quickly the tall, dark and intense cowboy gets under her skin-Cole deserves something real, and Shawnee can't promise him forever. Life's got a way of kicking her in the teeth, and she's got her bags packed before tragedy can knock her down. Too bad Cole's not the type to give up when the going gets tough...
---
What do you think about this review?
Comments
1 comment posted.
Re: Can a cowboy be tamed? Even a Texas cowboy?

Oh, I love this! Thanks for the introduction and review! I
will be looking for this book and series!
(Kathleen Bylsma 4:02pm September 20)
Registered users may leave comments.
Log in or register now!