"A fight against becomes a fight for with this couple."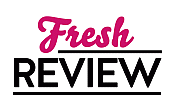 Reviewed by Annetta Sweetko
Posted September 19, 2017

Romance Military | Romance Paranormal
Trevor Maxwell, a coyote shifter, has stayed with the DCO to find the truth behind the murder of their leader, John. He knows it wasn't his missing teammates, but who and how. Little does he know that his new partner is going to have to find HER DARK HALF for them to survive.
Alina Bosch has trust issues. As a CIA agent, she was betrayed by a team member and lost everyone on her team but him because of it. Burned out and bent on revenge she has been sent to ferret out the criminals and find the truth to the death of the DCO leader. She finds herself taken aback by what she was told ... some of the people she is searching for are shifters? Surely he didn't really say that? A mission that starts out dangerous quickly becomes even more so and much more bizarre than Alina could ever imagine.
HER DARK HALF takes author Paige Tyler's X-Ops series to the next level with a lot of cleverly written twists, turns, and intrigue. I really can't go into detail as the telling could be considered big spoilers. Let's just say that some of the things you believe happened in the last book just might not have happened after all. Or at least not the way it was presented to us.
Trevor and Alina, are an amazing match for each other. I loved their dialogue as it allows the characters as well as the readers to get to know them better. The slow build up of trust, which even holds after Alina admits she is supposed to find evidence against Trevor in the death of John, is just perfectly paced. It would be unrealistic for them to trust one another immediately given Alina's past, which we are given in the beginning, and Trevor with his determination to exonerate his friends.
Whether you love Ms. Tyler's books or have never tried one before, you are in for an amazing treat with HER DARK HALF, it is filled with action, intrigue, camaraderie, sweet love with hits of steamy and a fight for the truth that will lead you to a shocking end. Fear not though, I do believe our author has more up her sleeve for this series because, to be honest ... we still don't know who to trust.
SUMMARY
Trevor Maxwell
Coyote shifter with an attitude
Covert operator
Trusts no one, especially his devastatingly beautiful new partner
Alina Bosch
Former CIA, newest operative on the covert team
Hired to spy on her partner
Motto: "Never be deceived again."
Coyote shifter Trevor Maxwell is teamed up with CIA agent Alina Bosch to catch a killer. But when the mission becomes much more dangerous than they expected, they're going to have to ignore the attraction between them and learn how to trust one another to come out on the other side...
---
What do you think about this review?
Comments
No comments posted.

Registered users may leave comments.
Log in or register now!