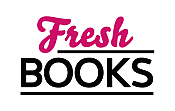 Best August Reads!
"An enchanting and deeply romantic love story, with magic galore, and danger lurking in the shadows!"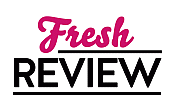 Reviewed by Miranda Owen
Posted September 19, 2017

DARK LEGACY is book 31 in Christine Feehan's Dark series. Dragomir Kozel is used to the life of a monk, surrounded by his warrior brothers, trying to find peace. For Emeline Sanchez, Dragomir is like a knight out of a fairy tale. He protects her from evil vampires and their wicked machinations, fuels her fantasies, all while delivering her dragons on demand. For me, Dragomir is my favorite type of hero and Carpathian hottie -- strong, fierce in his protection of those he loves while still humble and considerate of his lady love, and with a romantic soul underneath his warrior armor.
Master vampire Vadim Malinov is the head villain in DARK LEGACY. Vadim's obsession with Emeline has the good guys scratching their heads, and have them wondering what his endgame is. I love stories like this, in which the conflict is not between the hero and heroine, but coming from an external source that the couple works together against. Vadim uses magical biological warfare to infect people mentally as well as physically. The struggle for the group is to work together despite the fear about who in the group could be used as a sleeper agent. Emeline often sees herself as the weakest link, but Dragomir helps her see that she is one of their greatest assets in the fight against evil.
This book does have psychotic power-hungry vampires, magic of all varieties, and lots of sexy times, but DARK LEGACY is, in many ways, a good old-fashioned romance. When danger and darkness throw Dragomir and Emeline in each other's orbit, it's not long before they have stars in their eyes. Dragomir is drawn to Emeline because she's his lifemate, but he admires her strength and her bravery. Emeline can't help but see Dragomir as a weathered and wonderful knight-errant whom she doesn't deserve. Christine Feehan dreams up a romance that is both delightfully sweet and erotic at the same time. This may be one of my favorite couples in this "Dark" series, because of how well matched and in harmony these lovers are.
DARK LEGACY is an enchanting and deeply romantic paranormal love story, with magic galore, and danger lurking around every corner. Vadim's brother Sergey promises, in future stories, to be the same sort of twisted villain as Ramsay Bolton from the "Game of Thrones" series. It's nice for longtime fans of the series to see Gary Daratrazanoff as he continues on his journey, while stopping to help out those he can. I liked seeing Dragomir's tall, dark, and sexy fellow monks, and look forward to seeing them get books of their own. Tariq's adopted group of children are an intriguing and integral part of DARK LEGACY, and I can't wait to see how their lives take shape as they get older.
SUMMARY
In a beautiful compound hidden away from the world, Emeline Sanchez tries to blunt the pain that has wracked her body ever since her terrifying ordeal in the labyrinth beneath the city—when she was forced to exchange blood with an evil master vampire.
Now, it's his voice that haunts her...that calls to her in the dark...that never lets her rest. And while the children that she helped to free from his clutches struggle to heal, watched over by their Carpathian protectors, Emeline knows one thing: She must sacrifice herself to keep them all from harm...
For her beauty is irresistible to the vampires, her psychic ability like a drug. Whipped into a frenzy, they'll never stop coming for her. And only the taste of one Carpathian warrior—the rush of his blood—can save her...
---
What do you think about this review?
Comments
No comments posted.

Registered users may leave comments.
Log in or register now!