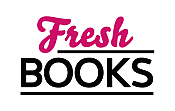 Great new reads in September
"A heroine who is both beauty and beast, and a hero who has brains, brawn, and romance in his heart!"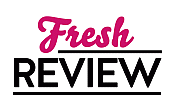 Reviewed by Miranda Owen
Posted September 19, 2017

Romance Paranormal | Romance Erotica Sensual
COUGAR BAIT is book two in Evangeline Anderson's Cougarville series. For readers new to this series, Evangeline Anderson does a good job of explaining key terms. The term "Juvie" seemed a tad sketchy, when I first saw it, until the author explained what that term means. Like the heroine in the previous story, Samantha Becker is no barely legal female who is unsure of herself and waiting for some dream man to whisk her away. Samantha is a mature woman, and talented surgeon, whose Shifter Gene has been activated is making her become Rejuvenated -- or what's known as a "Juvie". Although sexy cougar shifter Liam Keller is unexpected, and initially unwanted by Sammie, he soon becomes very helpful and very desired by her. A rogue stalker shifter throws a wrench into their courtship, but the close quarters and adrenaline-fueled adventure have them bonding before they know what hit them.
This is a perfect story for paranormal romance fans who enjoy books in which the hero and heroine have a prickly beginning. Sammie is not thrilled to learn that she has some freaky shifter "otherness" about her. This news throws her life into a tailspin and she worries how it will disrupt her work. This book reverses traditional gender roles. Liam tries to express his emotions to Sammie, but she doesn't really want to hear it. I like Liam and the way he challenges Sammie's preconceptions of him. When she finally stops to listen to him, Sammie discovers that Liam has brains as well as sex appeal. I like that this hero and heroine both have a background in the medical field and the way that helps draw them together. Sammie finds she has a stalker, and Liam gets to be a hero, but Sammie is able to use her intelligence and newfound strength to help save herself as well.
COUGAR BAIT has a heroine who is both beauty and beast and a hero who has brains, brawn, and romance in his heart. Evangeline Anderson injects the right amount of danger into this story to lend an extra layer of excitement, without taking away from the romance. After being introduced in BUCK NAKED, Liam shows hidden depths in COUGAR BAIT, as well as proves himself to be both a lover and a fighter. Although it's not necessary, readers new to this series will want to go back and read the previous story because it features Sammie's sister. I look forward to reading Evangeline Anderson's next "Cougarville" book.
SUMMARY
Samantha Becker is a busy and talented trauma surgeon with no time for nonsense. Her sister may have a special Shifter Gene, but Sammie is fairly certain she doesn't have it, and she's happy with her life the way it is. She doesn't need the complicated Shifter lifestyle, and she certainly doesn't need Liam Keller: Alpha cougar, Mayor of Cougarville and undercover billionaire. She hates him, but Liam is unable to get the curvy surgeon out of his head.
But the Shifter world isn't ready to let Sammie go. She's being stalked by someone who's desperate for Shifter hormones, and Liam takes it upon himself to protect Sammie from harm. Things begin heating up between Sammie and Liam, but will they have to succumb to their inner animals in order to save Sammie's life?
Cougar Bait is fun, sexy and will take readers on an emotional thrill ride.
---
What do you think about this review?
Comments
No comments posted.

Registered users may leave comments.
Log in or register now!