"Fictional Prince Loves Americans (and he loves her back!)"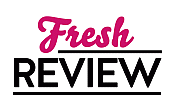 Reviewed by Kristen Donnelly
Posted September 19, 2017

Romance Erotica Sensual | Romance Contemporary
I absolutely adore royalty books. They are my ultimate book-nip and I read any one that I'm aware of. That does mean, however, that my standards for favorites are high. I know the ones I adore and pursue ones to better them like holy grails. ROYAL PAIN is one of those that I found highly enjoyable but slightly lacking. One of those that does what it does well, but the basic plot points are similar enough to another work that I loved more than this one suffers just a bit.
So, all that to say, my review is particularly biased on this book. I kept waiting to love it, I kept waiting for that one conversation or some answers to the plot holes that I saw, but they never came and I sighed deeply at the end out of slight frustration. And that all could come down to the fact that I was looking for a full contemporary romance, and this is more akin to erotica with a great plot wrapped around it.
I struggled with this review because of that. I want to be clear that I think many, many folks would love this book. If you like your romance tipping into erotica, this is sexy as all hell and worth your time. If you like royal books where the countries are fictional, then this might be up your alley. Also, books where the heroine knows the hero better than he knows himself - this fits that bill. Also, note that even though this wasn't my favorite, I have already pre-ordered the next in the series, so I by no means hated it.
I can see ROYAL PAIN being a book that'll hold up better on a re-read for me. Once I have adjusted expectations and know what I'm getting into, I think some of the nuances might delight me a bit more. I'd love, and I mean that sincerely, to know what others think, so if you've read this - comment below, will ya?
SUMMARY
He's a womanizer. He's cocky. He's not exactly a prince. Only he technically is. Meet your new royal obsession in this addictive novel from New York Times bestselling author Tracy Wolff.
Being rich opens a lot of doors. When you're rich and royal, those doors lead to a new bedroom every night. I should know. The tabloids call me His Royal Hotness, Prince Kian of Wildemar. Women across the world see me as a naughty fairy tale, an image I'm happy to indulge. As the spare to the heir, I'm the prince with none of the power . . . and all of the perks.
Then my twin brother is kidnapped, and suddenly I'm the one who could be king. The crown chasers start circling—and yet it's a luscious waitress who catches my eye. With a smart mouth and the curves to back it up, Savannah Breslin is as brazen as I'd expect an American commoner to be.
But Savvy's not interested in playing Cinderella. As sexy as she is, she's no stranger to heartbreak. Besides, a nice guy wouldn't drag her into all the drama that comes along with royalty. Lucky I'm not a nice guy. And, as it turns out, I might not even be her first prince. . . .
---
What do you think about this review?
Comments
No comments posted.

Registered users may leave comments.
Log in or register now!