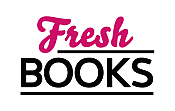 Summer Reads are HOT in July!
"A generational saga of promise and hope."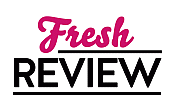 Reviewed by Viki Ferrell
Posted September 15, 2017

Wanda Brunstetter and her daughters Jean and Richelle bring us a delightful Christmas story that spans three generations. In LUELLA'S PROMISE, by Wanda Brunstetter, Luella Ebersol takes a job caring for Dena Zook and her young son Daryl. Luella cooks, cleans, watches Daryl and does all the things that Dena can no longer do. Her days on this Earth are limited. Before Dena passes, she gives Luella a beloved Christmas quilt and asks her to promise to stay on after she dies and take care of her husband Atlee and son Daryl. Luella isn't sure Atlee will want that, but she makes Dena the promise. The weeks are somewhat rocky as Luella cares for Daryl and tries her best to help Atlee feel like living again. A friendship blossoms between them, and people begin to talk about their age difference. Atlee is sixteen years her senior. Should Luella take another job elsewhere? Or will this friendship become something more?
In KAREN'S GIFT, by Jean Brunstetter, Karen Allgyer has moved from the only home she\'s ever known to Lykens, Pennsylvania with her husband. They are raising their three young daughters, away from family and close friends. Her husband Seth likes it here and is determined to stay, even though he knows Karen is unhappy. With their marriage already on the rocks and difficulties at work, they learn that their baby is deaf. Seth begins to pull away even more. Karen find comfort in the Christmas quilt her mother gave her on her wedding day and the scripture inscribed on it. Will their marriage last?
ROSEANNA'S GROOM, by Richelle Brunstetter, is the concluding part of this generational saga. Roseanna is left at the altar by her groom. He just simply runs out of the tent during the service and leaves town a few days later. Can she pick up the pieces of her life and move on?
THE BELOVED QUILT brings us stories of hope and assurance that God is our rock and strength in times of trouble. We don't always understand His plan, we just need to have faith and trust He knows best. Our life doesn't always go like we plan. The characters in each of these stories are strong and endearing. The settings are in small Amish communities in Pennsylvania, where the Amish and Englisch mesh their lives seamlessly with each other. If you're looking for an inspirational Christmas story this season, this is a great one!
SUMMARY
One Quilt Binds Three Generations of Amish Women
Enjoy the gift of a brand new romance from New York Times bestselling author Wanda E. Brunstetter, along with stories by her daughter-in-law, Jean and granddaughter, Richelle.

For thou art my rock and my fortress; therefore for thy name's sake lead me, and guide me. Psalm 31:3
The scripture embroidered on the back of a beloved quilt brings hope to three generations of Pennsylvania Amish women at Christmastime.

Luella's Promise
By Wanda E. Brunstetter
Luella Ebersol has been caregiver for a dying woman and her young son. When Dena Lapp gives Luella her favorite quilt, she makes Luella promise to pass it down to her daughter. But Luella isn't sure she will ever marry if she can't find someone with maturity and faith like Dena's husband Atlee Zook.

Karen's Gift
By Jean Brunstetter
Karen Allgyer and her husband moved to a slow-paced village to raise their children, but Karen longs for the closeness of family to help her through the challenges of managing three girls with one on the way. When life's pressures rise, will Karen cave to her fears?

Roseanna's Groom
By Richelle Lynn Brunstetter
When the unexpected happens on the day of her wedding, Roseanna Allgyer can't help blaming herself, despite not understanding why. Then an old friend returns to town, and she battles feeling for him—afraid of being hurt again.
---
What do you think about this review?
Comments
No comments posted.

Registered users may leave comments.
Log in or register now!