"An inspirational Amish mystery that will be hard to put down."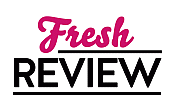 Reviewed by Viki Ferrell
Posted September 15, 2017

Mystery | Inspirational Mystery | Inspirational Amish
The Amish life is a quiet and simple one, right ... well not always. Bishop Henry Lapp is again in the middle of a murder investigation. Henry is a birdwatcher. On an early morning trip to the Monte Vista National Wildlife Refuge in the San Luis Valley of Colorado, he stumbles across a body lying in the marsh. When he turns it over, he discovers it is Sophia Brooks, a new waitress in town at the local diner. Henry has tried to be friendly to Sophia because he could see that something was bothering her. He even enlisted his good friend Emma Fisher to help him try to get Sophia to open up. Neither of them had any success.
Now Henry is the prime suspect in this investigation. He and Emma gave Sophia a buggy ride to a motel and then she ended up spending a night at Emma's home. Because Henry had so much contact with Sophia, the police believe he was stalking her. And because she died on federal property, the FBI is called in to take over the investigation. Could things get any worse?
Sophia's sister Tess comes to Monte Vista to find the real killer. She knows Henry did not do it and intends to prove it. A phone call with a message from Sophia just before she died makes Tess believe that the same person who killed Sophia's husband just a few months back has now killed Sophia. Tess, Emma, and Henry set out to find out who killed them both and why.
Vannetta Chapman brings us her second book in her new Amish Bishop Mysteries series. Ms. Chapman is well versed in the Amish culture and gives us a very realistic picture of life in this small Amish community. She seamlessly integrates Amish and Englisch characters into her stories as they live and work together side by side. Henry and Emma are strong, determined characters who have a special bond with each other. Both have lost their spouses and enjoy each other's company. Could something more come of their relationship? WHEN THE BISHOP NEEDS AN ALIBI is full of inspirational dialogue that shares God's love and grace. It's a story about His unfailing provisions in our times of greatest need. I highly recommend all of Ms. Chapman's books.
SUMMARY
A Terrible Secret Hides in the Bulrushes
Amish bishop Henry Lapp eagerly awaits the annual arrival of 20,000 sandhill cranes to the San Luis Valley of Colorado. But his visit to the Monte Vista National Wildlife Refuge reveals more than just a miracle of God's creation. Hidden among the bulrushes and cattails is the deceased body of a young woman.
As the local authorities attempt to unravel the mystery, Henry feels God's calling to use his extraordinary talent to aid in the investigation. His ability to draw from memory in photographic detail could help solve this puzzling case.
Henry's closest friend, Emma Fisher, has always urged him to embrace his gift. As their relationship deepens, Henry realizes his involvement could put him and those he loves in the direct path of a killer, one who is willing to do anything to cover up a brutal crime, including framing the bishop.
When the Bishop Needs an Alibi is a compelling story of faith, friendship, and finding courage only God can provide.
---
What do you think about this review?
Comments
No comments posted.

Registered users may leave comments.
Log in or register now!