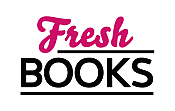 Spring flowers, great May books to enjoy!
"Sometimes, it's the little things that matter the most"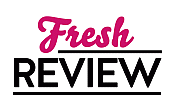 Reviewed by Monique Daoust
Posted September 11, 2017

What had happened to Annie's perfect life? What had happened to the woman she used to be? Dressed in black, in a dark mood, and angry at everything and everyone, Annie drifts along until the fateful day when a stranger like no other crosses her path. Feeling miserable for herself, angry at the hospital personnel, Annie nearly publicly unravels, and then Polly happens. Annie definitely has problems, among others, her mother suffers from dementia. Polly is effervescent, lively, dresses outrageously and has a brain tumor and only three months to live. Polly has decided that she would help someone who really needs it while she can, and Annie, whom she accidentally met, is her chosen "victim".
It was unfortunately easy for me to relate to Annie, as I am also a pessimist and a cynic, and I would have reacted as she did to Polly's invasion of privacy. Polly is a force of nature, but she is rather irresistible, and as much as Annie pushed her away, Polly is not going anywhere. I'm pretty skeptical when it comes to feel-good books but would Eva Woods surprise me? Yes, she did! Although some elements are obviously predictable, I was astonished at the depth of the characters and character development. There are also very pointy barbs directed at the Public Health Services.
SOMETHING LIKE HAPPY is charming, poignant, thought- provoking, and exceptionally well written with wonderfully snappy dialogues: I reread some sentences for the sheer pleasure of that moment when words are perfectly aligned and are a total delight. I loved the idea of the chapters divided into the 100 days of the pact that Annie and Polly made. SOMETHING LIKE HAPPY is the very definition of bittersweet, and like Annie, sometimes I felt a little guilty at laughing at Polly's "cancer jokes", but Polly is genuinely funny, with her tumor that she nicknamed Bob. The secondary characters are also great: Costas, Annie's flatmate; George, Polly's brother; as well as Dr. Max and Dr. Quarani. I don't know if it's because I had to read SOMETHING LIKE HAPPY over several days, but the characters became very real to me; they became friends I needed to follow along their journey; people I cared for even when they were unpleasant. I really enjoyed that there were no "saints" in this story; they were just people like you and me.
SOMETHING LIKE HAPPY is a book for people who do not enjoy the usual feel-good stories, and I suspect for those who love them as well. I loved every minute of it, and of course, I cried, but not where I would have expected to. If you have everything, if you have lost everything; if you're happy or sad; if you need a friend or have many, SOMETHING LIKE HAPPY is a book to cherish. It is an unforgettable voyage and I'm happy I was along with Annie and Polly to experience it.
SUMMARY
With wry wit and boundless heart, Eva Woods delivers an unforgettable tale of celebrating triumphs great and small, seizing the day, and always remembering to live in the moment.
"It's simple, really. You're just meant to do one thing every day that makes you happy. Could be little things. Could be big. In fact, we're doing one right now…"
Annie Hebden is stuck. Stuck in her boring job, with her irritating roommate, in a life no thirty-five-year-old would want. But deep down, Annie is still mourning the terrible loss that tore a hole through the perfect existence she'd once taken for granted—and hiding away is safer than remembering what used to be. Until she meets the eccentric Polly Leonard.
Bright, bubbly, intrusive Polly is everything Annie doesn't want in a friend. But Polly is determined to finally wake Annie up to life. Because if recent events have taught Polly anything, it's that your time is too short to waste a single day—which is why she wants Annie to join her on a mission…
One hundred days. One hundred new ways to be happy. Annie's convinced it's impossible, but so is saying no to Polly. And on an unforgettable journey that will force her to open herself to new experiences—and perhaps even new love with the unlikeliest of men—Annie will slowly begin to realize that maybe, just maybe, there's still joy to be found in the world. But then it becomes clear that Polly's about to need her new friend more than ever…and Annie will have to decide once and for all whether letting others in is a risk worth taking.
---
What do you think about this review?
Comments
1 comment posted.
Re: Sometimes, it's the little things that matter the most

What a lovely review! Thanks! I'm looking forward to reading
this book.
(Kathleen Bylsma 12:57pm September 15)
Registered users may leave comments.
Log in or register now!