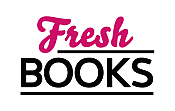 Fall in love with June books!
"How hard are you willing to fight for love?"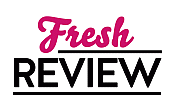 Reviewed by Monique Daoust
Posted September 11, 2017

Daniel Porter was Dorothea Mathis' secret high school crush, he had always stood up for her when she was being bullied, but Dorothea knew the golden boy was not for her. Dorothea of the freckled face, the too-round figure, and the frizzy hair. Life did not go as planned for Dorothea, and after a failed marriage, she comes home to manage to Strawberry Inn, which her flighty mother gave to her. Dorothea who even has to straighten Daniel's room after his trysts with countless women. Tired of feeling miserable and longing for Daniel, Dorothea decides that she must be brave and do something about it; if she can't hope for anything more, she will at least treat herself to one night with Daniel.
I don't know if it's because of the cover, but I was expecting CAN'T HARDLY BREATHE to be a rather light romance, and it definitely isn't, mostly because of Daniel's issues. Not only does he suffer from PTSD, but he refuses to commit to anything or anyone and he doesn't try very hard to do anything about it, until it's almost too late, and he is infuriating. Dorothea has mostly resolved her self-esteem issues, but it's not a very good idea that she inevitably falls hard for Daniel. Although I empathized with Dorothea, I couldn't really understand why she would risk her fragile heart for Daniel, who tells her upfront not to expect anything from him. But then again, this is Romanceland and not real life.
I had not read any of the previous contemporary romances from the author, I know Ms. Showalter from her paranormal series, and it elicited a chuckle from this reader when she mentioned in passing the titles of her paranormal and Young Adult fantasy series attributed to a fictional author. Gena Showalter's exceptional talent for descriptions and character building shine in CAN'T HARDLY BREATHE as always, and the dialogues ring true from beginning to end. Every character is sharply drawn, and I thoroughly enjoyed Dorothea's relationship with her difficult younger sister Holly, and Daniel's father Virgil is another unforgettable character. I must commend Ms. Showalter on the sex scenes, which were seriously steamy and original; for once, it didn't feel as if I had read them before. I was also rather surprised that CAN'T HARDLY BREATHE did not end precisely as I had thought, and the resolution felt genuine. But boy, it was a bumpy road getting there!
SUMMARY
New York Times bestselling author Gena Showalter returns with an irresistible Original Heartbreakers story about a woman who's never felt desired and the man who wants her more than air to breathe…
Bullied in high school, Dorothea Mathis's past is full of memories she'd rather forget. But there's one she can't seem to shake—her long-standing crush on former army ranger Daniel Porter. Now that the sexy bad boy has started using her inn as his personal playground, she should kick him out…but his every heated glance makes her want to join him instead.
Daniel returned to Strawberry Valley, Oklahoma, to care for his ailing father and burn off a little steam with no strings attached. Though he craves curvy Dorothea night and day, he's as marred by his past as she is by hers. The more he desires her, the more he fears losing her.
But every sizzling encounter leaves him desperate for more, and soon Daniel must make a choice: take a chance on love or walk away forever.
---
What do you think about this review?
Comments
No comments posted.

Registered users may leave comments.
Log in or register now!