"Is Rocky's death murder or suicide?"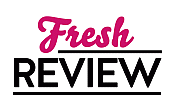 Reviewed by Debbie Wiley
Posted September 4, 2017

Mystery Cozy | Mystery Culinary
The town of Hubbard, Ohio is celebrating the anniversary of the dedication of the Statue of Liberty and everyone in town is going all out to pull in the tourists. Since Laurel Inwood has made various Ethnic Eats a mainstay at her aunt's restaurant, Terminal at the Tracks, the menu for this event is featuring French cuisine. Laurel and her aunt, Sophie Charnowski, are relying on a friend and former French chef, Raquel "Rocky" Arnaud to help them keep the menu simple but authentic. Unfortunately, Rocky ends up dead and the police are calling it suicide. Laurel doesn't believe it's suicide but will she be able to uncover what happened to Rocky?
FRENCH FRIED is the second book in the Ethnic Eats mystery series and continues the engaging atmosphere I fell in love with in IRISH STEWED. Kylie Logan provides enough of the character development for readers new to the series to jump right in and enjoy FRENCH FRIED. However, the Ethnic Eats series is too good to miss a single book!
Laurel is still struggling to cope with her drastic change in lifestyle and I like that Kylie Logan doesn't gloss over the choices Laurel has to make. Laurel is the main character in FRENCH FRIED but I have to admit that I have a special spot just for Declan Fury. There is an aura of mystery around Declan and his family that makes me want to know more and I hope Kylie Logan continues to give us the tantalizing hints about the Fury family in future books.
I love the creativity behind Ethnic Eats! Terminal at the Tracks was a gradually failing greasy spoon diner until Laurel found a way to engage the heart and soul of the community. While IRISH STEWED remains my favorite in the series due to the Irish culture (and Declan, let's not forget Declan LOL), FRENCH FRIED is still quite enjoyable and has me solidly hooked on this series!
SUMMARY
Poison's on the menu in the second book in the national bestselling Ethnic Eats series featuring Laurel Inwood and the quirky residents of Hubbard, Ohio.
The Statue of Liberty is 130 years old, and for the struggling residents of Hubbard, Ohio, any opportunity to bring in tourists is reason enough for a celebration. Laurel Inwood and her aunt, Sophie, are pitching in. Sophie's Terminal at the Tracks, a former greasy spoon turned charming ethnic eatery, will be offering French cuisine for the entire week.
For expert help with their quiche and escargot, the ladies turn to Raquel "Rocky" Arnaud, a former French chef and friend of Sophie. What looks like a match made in heaven turns rank as quickly as buttermilk on a summer's day. Rocky turns up dead and when her nightly red wine shows notes of oak, cinnamon, and poison, Laurel turns from soufflé to sleuth.
INCLUDES A RECIPE
---
What do you think about this review?
Comments
1 comment posted.
Re: Is Rocky's death murder or suicide?

Nice review, thank you.
(Kathleen Bylsma 3:59pm September 18)
Registered users may leave comments.
Log in or register now!