"Some secrets can kill..."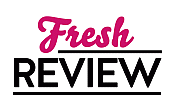 Reviewed by Debbie Wiley
Posted September 4, 2017

Lieutenant Eve Dallas rarely frequents places like Du Vin and she certainly doesn't expect to witness a murder happen right in front of her. Unfortunately, someone has planned the death of gossip reporter Larinda Mars almost perfectly. Larinda knew a lot of secrets about others, but was it one of those secrets that killed her?
I always squeal just a little bit when a new J.D. Robb book comes out as I love the characters and the stories. As odd as it may sound to say, a murder mystery series has become one of my comfort reads. Eve, Roarke, Peabody, McNab, Feeney, and all the rest of the reoccurring characters seem like old friends so each new book is more like a reunion even though murder is always on the menu. SECRETS IN DEATH takes us into the underbelly of entertainment, as we see the darker side of fame. Who better to take this journey with than trusted friends like Eve and Roarke?
One of the things I love about the In Death series are the characters and their dedication and loyalty. SECRETS IN DEATH showcases this even more so as Larinda is a nasty piece of work and it's easy to see why she incited such hatred and anger in others. However, I love how Eve still stands for Larinda, despite her obvious flaws. Nadine Furst is a also great contrast to Larinda as she shows the commitment, honesty, and integrity we want to see in journalism.
SECRETS IN DEATH is the 45th book in the long-running In Death series where I've yet to have a book disappoint me. Each and every book in the series is well- crafted with likable main characters. In fact, the In Death series is one of the few series that I stay up- to-date on no matter what is going on. SECRETS IN DEATH is yet another spectacular book by J.D. Robb and I can't wait to see what is next in store for Eve, Roarke, Peabody, and the rest of the wonderful characters.
SUMMARY
A new novel in the #1 New York Times bestselling series: Lt. Eve Dallas must separate rumors from reality when a woman who traffics in other people's secrets is silenced.
The chic Manhattan nightspot Du Vin is not the kind of place Eve Dallas would usually patronize, and it's not the kind of bar where a lot of blood gets spilled. But that's exactly what happens one cold February evening.
The mortally wounded woman is Larinda Mars, a self-described "social information reporter," or as most people would call it, a professional gossip. As it turns out, she was keeping the most shocking stories quiet, for profitable use in her side business as a blackmailer. Setting her sights on rich, prominent marks, she'd find out what they most wanted to keep hidden and then bleed them dry. Now someone's done the same to her, literally—with a knife to the brachial artery.
Eve didn't like Larinda Mars. But she likes murder even less. To find justice for this victim, she'll have to plunge into the dirty little secrets of all the people Larinda Mars victimized herself. But along the way, she may be exposed to some information she really didn't want to know…
---
What do you think about this review?
Comments
1 comment posted.
Great series and review! Thanks.
(Kathleen Bylsma 2:33pm September 11)
Registered users may leave comments.
Log in or register now!