"The storm isn't the only thing deadly in town...."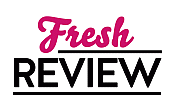 Reviewed by Debbie Wiley
Posted September 4, 2017

Cassie Miller enjoys her job as postmistress in her hometown of North Ashcot. It's hurricane season and a storm is headed directly for the town. Not even the post office can stay open in this weather. However, the storm isn't the only danger as a local merchant is murdered and someone thinks Cassie is asking too many questions. It doesn\'t help that the husband of the murdered woman asks for Cassie\'s help in solving the murder. Will Cassie uncover the murderer\'s identity or will she be CANCELLED BY MURDER as well?
Who knew that being a postmistress could be so dangerous? CANCELLED BY MURDER is the second book in the Postmistress Mystery series but can easily be read as a standalone. Jean Flowers gives readers all the necessary background information on the characters and their relationships so that new readers (like me) can jump right in and enjoy the story.
I like how Jean Flowers delves into the small-town politics of North Ashcot as we quickly learn the tensions simmering beneath the surface. Everyone is a suspect when business dollars are at stake. One of the things I liked about CANCELLED BY MURDER is that Jean Flowers is realistic about the consequences of someone investigating their friends for murder. Too often cozy mysteries make the questioning seem far too easy Jean Flowers shows the difficulties Cassie faces when she questions her friends about their involvement.
CANCELLED BY MURDER is an enjoyable cozy mystery series. I look forward to visiting Cassie and North Ashcot in future books. Readers looking for a slightly different cozy mystery will appreciate Cassie\'s occupation as it adds a unique flavor to the genre.
SUMMARY
Second in the Postmistress Mystery series by Jean Flowers, following Death Takes Priority...
"MAKE THIS MYSTERY SERIES YOUR PRIORITY."—Janet Cantrell, national bestselling author of the Fat Cat mysteries
Cassie Miller returned to her sleepy hometown in the Berkshires to start over as the new postmistress. But she soon finds that dead letters are nothing compared to murder victims...
With a massive storm about to hit North Ashcot, Massachusetts, threatening floods and widespread wind damage, Cassie is forced to close up the post office along with the rest of the local business owners and residents, who are battening down the hatches and bracing themselves for the worst.
Although the storm proves not to be as bad as predicted, fabric shop owner Daisy Harmon is found dead, seemingly killed by a fallen branch. But the police quickly determine that her death had nothing to do with foul weather and everything to do with foul play. After Daisy's widowed husband approaches her to help solve his wife's murder, Cassie vows to find the killer before another innocent victim is taken by storm.
---
What do you think about this review?
Comments
1 comment posted.
Re: The storm isn't the only thing deadly in town....

I love mystery and this is one of my best collection. Nice
summary. http://www.mcafee-card-activate.com
(John Jackson 3:22am September 6)
Registered users may leave comments.
Log in or register now!