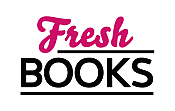 Spring flowers, great May books to enjoy!
"The Alpha Crew is back as exciting, exotic, and thrilling as before!"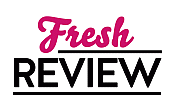 Reviewed by Monique Daoust
Posted September 4, 2017

Entertainment reporter Karly Bonham was bragging to her sister Rachel on the phone about her stellar work environment. Anthony Mancuso is the new US ambassador to Thailand and Karly is doing a story on him. In spite of the lush surroundings and the posh hotel, Karly had been working hard, and she decided to play hooky, as her article is just about ready. Was it a case of being at the wrong place at the wrong time when a leisurely boat ride at the resort becomes the scene of a terrorist attack and Karly is rescued by Alpha Team SEAL Ethan Dunn?
I had barely finished book 1 and 2, Alpha Crew: The Mission Begins that I dove right in COVER OF THE NIGHT. And again I marvelled at the change of scenery for a SEAL's story. This time in addition to Manila, we get to see Thailand in all its glorious beauty. To begin with, I was nearly deliriously happy to read that Ethan is just short of six feet, not a giant! While Karly and Ethan's initial meeting is reminiscent of that of Emma and Ryan in book 1, all resemblance ends there. I loved the combination of danger and Karly and Ethan's first date: a lovely day when they get to know each other while checking out the local sights, behaving like normal people. While she mostly denies, Karly remained shaken by the attack, and Ethan was so kind, caring, and just so wonderful towards her; he is a great hero in every sense of the word.
COVER OF THE NIGHT is a short novel, the action stops only for the lovely romantic moments. I loved Karly's integrity, and also that she did not stand back and watch; she knew she had useful intel and she wanted to help, without being a hindrance. COVER OF THE NIGHT is perfectly paced, slower parts alternating with faster ones, where you can feel the impending doom creeping underneath it all. I thoroughly enjoyed the unexpected twist on the romance, which made me love Ethan even more. There is more romance in COVER OF THE NIGHT than in the two previous installments, which I didn't mind one bit, as it was a wonderful romance! What a terrific series this is turning out to be!
SUMMARY
Sparks fly when a journalist and a Navy SEAL cross paths in Thailand in this third entry in the thrilling and sexy Alpha Crew series from New York Times bestselling author Laura Griffin.
Journalist Karly Bonham is on her first overseas mission, covering the new United States ambassador to Thailand, when she is taken hostage by terrorists, with only her wits and courage to keep her alive--until help arrives in the form of Navy SEAL Ethan Dunn.
As part of an elite SEAL team called Alpha Crew, Ethan has been on countless harrowing missions, but he knows this one is different the instant he meets Karly—the sexy young reporter who somehow managed to escape the terrorists' clutches. Ethan is impressed by her, especially when he learns she has intel that could be the key to a successful rescue op. Ethan knows working with a civilian raises the stakes on an already dangerous mission. But with the clock ticking down, he enlists Karly's help to thwart a vicious plot and bring a terrorist mastermind to justice.
Featuring Laura Griffin's signature "heart pounding, nerve-jangling suspense, combined with sizzling sex" (Fresh Fiction), Cover of Night is a fast-paced, romantic thriller that will keep you on the edge of your seat.
---
What do you think about this review?
Comments
No comments posted.

Registered users may leave comments.
Log in or register now!