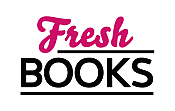 Summer Reads are HOT in July!
"An Actor Who Matters"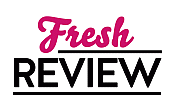 Reviewed by Monique Daoust
Posted August 30, 2017

I knew that Eric Braeden was born in Germany, that it was not his real name, and obviously that Mr. Braeden has been a fixture of daytime television for decades, but besides that, nothing. Having watched The Young and the Restless for several years, I knew his character Victor Newman, however, I'LL BE DAMNED was enlightening as to Mr. Braeden's contribution to the evolution of TV's ultimate bad boy. The author mentions his famous friends, but not all of them are in show business per se: as in everything in his life, Mr. Braeden is one for variety, and a lot of them are sports figures, Mr. Braeden being a sports enthusiast and gifted athlete himself, as well as activists.
Mr. Braeden is, even after more than a half century in America, a proud German, but his contribution to tolerance on every level is amazing. His journey from Germany to the United States is quite an enlightening one, but no more so how he came to acting. Eric Braeden is a very determined man, and once he has set his sights on something, not much will deter him. He is a rather unusual star: a family man through and through, and his love for his wife and son is boundless.
I'LL BE DAMNED is a very well chosen title, as it is one of Mr. Braeden's favourite expressions, and a testament to his humility as well. He is confident in his abilities, but never arrogant, although he is very opinionated. The book is very well written, and anyone who knows Mr. Braeden's spoken voice will immediately feel the author talking: it's uncanny how it sounds like him! Of all the anecdotes, I think my favourite is when Mr. Braeden worked with James Cameron on the movie Titanic. The book is logically structured and illustrated with several wonderful photographs. I'LL BE DAMNED is a must-read for any fan of Eric Braeden, but also for anyone who is interested in a man who has used his profession to do good, to do something "that matters", in the author's own words.
SUMMARY
In this startling candid and poignant memoir, the legendary Emmy Award-winning star of The Young and The Restless, America's #1 soap opera, chronicles his amazing life, from his birth in World War II Germany to his arrival in America to his rise to humanitarian and daytime superstar for the past thirty-five years.
For nearly four decades, fans have welcomed the star of television's number-one daytime show, The Young and the Restless, into their living rooms. While they've come to know and love the suave Victor Newman, few truly know the man behind the character, the supremely talented Eric Braeden. I'll Be Damned is his story—a startling and uplifting true tale of war, deprivation, determination, fame, and social commitment that spans from Nazi Germany to modern Hollywood.
Braeden's journey from a hospital basement in Kiel to the soundstages of Los Angeles has taught him more about joy, heartbreak, fear, dignity, loss, love, loneliness, exhilaration, courage, persecution, and profound responsibility to the global community than he could have hoped to learn in several lifetimes. Growing up in the years after Germany's defeat, Braeden knew very little about the atrocities of his parents' generation, until he arrived in America as a teenager—a discovery that horrified and transformed him. Trying to redress the wrongs of his homeland, he has dedicated his life to humanitarian work—even forming the German American Culture Society—working for decades to show the world that what we share as humans is far more important than what separates us from one another.
Told with openness, candor, humor, heart, and occasional raw vulnerability, I'll Be Damned reveals a man committed to making the world a better, more loving place. Filled with sixteen pages of photos from his decorated life and career, I'll Be Damned will be a treasured keepsake for Y&R fans, and is an inspiring testament to the goodness within us all.
---
What do you think about this review?
Comments
No comments posted.

Registered users may leave comments.
Log in or register now!