"A romantic summer paradise"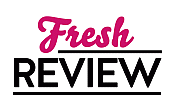 Reviewed by Bharti C
Posted August 30, 2017

HOLIDAY IN THE HAMPTONS is Book 5 in the From Manhattan with Love series and the story of Felicity Knight aka Fliss and Seth Carlyle. It's about second chances, righting your wrongs. Seth and Fliss spent their summers together in the Hamptons, Seth as he lives there and Fliss who escapes there for the holidays at her grandmother's. These summers mean a lot to Fliss and are her escape from a volatile family life where their father is the tyrant. Fliss loves the beach, ocean and everything about spending the summers away from the city and Seth is a little more than her Brother's friend and the guy who they hang out with.
One hot summer Fliss and Seth get together full of heady love, hormones, and everything changes, by the end of the summer they part ways, heartbroken and without closure until they meet again, a decade later. It's a decade later, Seth is older, wiser but Fliss hasn't changed much she is still closed off and this time around Seth is determined to give her, them a second chance. Will he succeed or will Fliss remain in her fortress?
Hamptons may be synonymous with money, rich people and glamour and our characters names certainly indicate that Carlyle, Knights you see, don't they just sound like old money. However the side of Hamptons we see in this story is exactly why it's a sort out destination for a holiday - beautiful nature, the ocean, sand, and bliss.
Fliss sees it as an escape, much-needed freedom, surrounded by the ocean and sand beneath her feet. For Seth, it's home, where his family is, full of life, friends, warm conversations, food and a terrific time all around. A side of Hamptons I am sure I haven't read before. So that was a pleasant change from the glamour and pretense usually associated with Hamptons.
The whole premise of the story is handled excellently given the demons our characters especially what the heroine faces. Now I have read second chance stories but this is different, it doesn't feel like the characters are angsty or hopeless. I felt a lot of love, romance, and patience in the story. It is what made the difference for me and in the story too. How Seth helps Fliss let him in is oh so romantic. He knows her so well and uses that knowledge to help her, not once it felt like he was manipulating her to get his way.
Morgan's books always feel like a warm, fuzzy bubble of happiness. I love New York based stories and that's why I sought out this series of hers. Fliss and Seth's story has all the ups and downs, nerves and worries any relationship goes through. It's how Seth sees himself and Fliss through it, is what made me swoon. Fliss is fierce and protective, Seth is the golden all American boy, but it's his heart which won me and made him my favorite hero in the series so far. I cheered for them all the way.
Besides that, what can I say, HOLIDAY IN THE HAMPTONS has an unmistakable part of Sarah Morgan in it. The conversations between Fliss and Matilda are proof of that. HOLIDAY IN THE HAMPTONS easily goes on my favorite books list of the year.
SUMMARY
The perfect summer escape?
Professional dog-walker Felicity Knight loves everything about New York…until her ex-husband starts working at her local vet clinic. She hasn't seen Seth Carlyle in ten years, but one glimpse of him—too gorgeous, and still too good for her—and Fliss's heart hurts like their whirlwind marriage ended yesterday. So when her grandmother in the Hamptons needs help for the summer, it seems the ideal way to escape her past.
Their relationship might have lasted only a few scorching months, but vet Seth knows Fliss—if she's run away to the Hamptons, it's because she still feels their connection and it terrifies her. He let her go once before, when he didn't know any better, but not this summer! With the help of his adorable dog, Lulu, and a sprinkling of beachside magic, Seth is determined to make Fliss see that he's never stopped loving her…
Sarah Morgan delights with more love and laughter in her acclaimed series From Manhattan with Love, which Publishers Weekly calls "engaging…[a] classic sweep-you-off-your-feet romantic experience."
---
What do you think about this review?
Comments
1 comment posted.
Re: A romantic summer paradise

Thanks for the review! I love this series and am looking
forward to reading this!
(Kathleen Bylsma 4:59pm September 5)
Registered users may leave comments.
Log in or register now!