"He's bound to protect but in the process, they save each other!"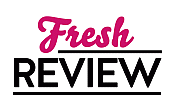 Reviewed by Annetta Sweetko
Posted August 28, 2017

Erotica | Romance Erotica Sensual
Jenna had been kidnapped as a child and raised in a cult, but knowing that she is about to be sold gives her the courage to finally make her escape. She knows no matter how horrible her life had been she knew what was coming next would be a lot worse. She never imagined that JUST ONE TOUCH would really set her free.
Isaac Washington, a member of Devereaux Security, becomes part of her last ditch effort to evade recapture and finds out why this little "angel" is so sought after. He then plans to protect her from everyone who would harm her, despite her wanting to run to protect him and his friends and family.
JUST ONE TOUCH is going to put you on a roller coaster ride that is emotional as well as action packed. This is is the fifth of Maya Banks Slow Burn series and the impact is just as strong as the first. The men who belong to Devereaux Security are tough men, but when it comes to women they have definite soft spots. All the wives are sisters to the members and they would do anything and everything to protect them. Isaac is the same, after meeting Jenna and she saves him, he knows he can do nothing more than to put his life on the line for her.
I am a strong believer in love at first sight and I think the way this one was handled was perfect. Once Isaac realizes she is totally innocent in everything to do with this world, he steps back and wants to teach her, especially how he and his friends treat women. I also loved that Shadow, one of his teammates, let her know that he was now a part of her family by helping to teach her about affection and explaining things. Something about Shadow drew me in as much as the plot involving Jenna and Isaac. I guess because I am a sucker for any kind of camaraderie and this was perfect for me as the guys considered each other family.
There are a number of unforeseen twists and turns in this story and ... wow ... I was not prepared for the ending of the danger to go the way it did. Nor could I have ever anticipated the truth of her kidnapping to be explained the way it was. But JUST ONE TOUCH is just what Maya Banks' readers have come to expect, especially in this series.
SUMMARY
#1 USA Today and New York Times bestselling author Maya Banks continues her suspenseful and sizzling Slow Burn series with the fifth book featuring the men and women of Devereaux Security Services.
Raised in a strict religious cult since she was a young girl, Jenna has no connection to the outside world beyond vague flashes of memory that seem to be from another life. Memories she clings to when the cult leaders discover her extraordinary ability to heal—and punish her. Years held captive and forced to do the cult's bidding have turned Jenna into a meek, timid woman…or so they think. In truth, she is merely biding her time, waiting for the perfect moment to escape.
When a terrified young woman tries to steal the SUV of Devereaux Security's toughest recruit, Isaac's anger quickly turns into a strange sort of protectiveness for the beautiful, bruised stranger. But when they are caught in a firestorm of bullets and Isaac is hit, he's sure the end is near, until Jenna touches him and closes his wounds. As he tries to bring Jenna to safety, she refuses to tell him what danger haunts her or how she healed him, but Isaac vows to do whatever it takes to gain her trust…and her heart. Because with just one touch, Isaac knows he wants Jenna to be his—forever.
---
What do you think about this review?
Comments
1 comment posted.
Re: He's bound to protect but in the process, they save each other!

Wowsers! Thanks for the great review!
(Kathleen Bylsma 6:34pm August 29)
Registered users may leave comments.
Log in or register now!