"Poignant love story rich in detail no matter where or when"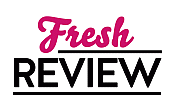 Reviewed by Susan Gorman
Posted August 25, 2017

Women's Fiction | Women's Fiction Historical
MAP OF THE HEART by Susan Wiggs is an emotional, thoughtful story about forgiveness, love and new beginnings. The dual storyline enables the author to effortlessly blend Lisette Galli's life in occupied France during World War II with her granddaughter Camille Adam's life in Bethany Bay, Delaware. The well-defined characters and their journeys captivated me.
Camille Adams has been tasked to rescue a fifty year old roll of 35 millimeter film for a client. She is in her dark room working on the project when she receives a call that her daughter Julie has been brought to the local emergency room. Panicked, she leaves her darkroom and heads to the hospital where she learns her daughter was injured while in a surf rescue class. The author is spot on as she balances Camille's fears for her daughter's safety with Julie's desire to fit in with her peers while subtly introducing the theme of bullying. These pages are well crafted and Mother-Teen Age Daughter theme resonated with me. A stranger is waiting at Camille's front door when she arrives home, it's her client, historian and Professor Malcom 'Finn" Finnemore. Camille explains to him that she ruined his film when she ran from the darkroom to the ER. The Professor is frustrated and angry and leaves Camille in tears.
Susan Wigg's descriptive voice shines as she describes Lisette Galli's life in 1940's France. I could sense Lisette's fear of the Italian and then the German soldiers who occupied her village of Bellerive during the war. She understood that no one was safe or could be trusted because both the German and Italians vied for control of the bridge leading into the town. Lisette documents life in the village by taking photographs of the townspeople, soldiers and scenery.
Camille, Julie and Henry, Camille's father, travel to France to visit the family home. They uncover Lisette's trunk, undeveloped film and old photos in the attic. Sensing the importance of these treasures, Camille contacts Finn who is teaching in France. I loved how the photos and items in the trunk connected the past with the present. During the research project, Finn romances Camille and their sweet romance captivated me as both of them had to let go of their past relationships to embrace their love.
MAP OF THE HEART has all of the feels, I cried, laughed and emphasized with these characters. Loved that a happy confident Julie returned to Bethany Bay as her struggles were an important piece of the story. The historical detail and the description of the town of Bellerive added authenticity to the storyline and the author blended romance into both of storylines. The book's thoughtful conclusion holds several surprises and is perfectly written for each one of the characters. If you are looking for a novel which blends history with well-crafted characters and romance, then MAP OF THE HEARt is the perfect read for you!
SUMMARY
Love and family. War and secrets. Betrayal and redemption.
#1 New York Times bestselling author Susan Wiggs returns with a deeply emotional and atmospheric story that spans oceans and decades, from the present-day Delaware shore to the battlefields of WWII France.
Widowed by an unspeakable tragedy, Camille Palmer has made her peace with the past and settled into the quiet safety of life with her teenage daughter Julie in a sleepy coastal town. Then the arrival of a mysterious package breaks open the door to her family's secret past. In uncovering a hidden history, Camille has no idea that she's embarking on an adventure that will utterly transform her.
Camille, Julie, and Camille's father return to the French town of his youth, sparking unexpected memories — recollections that will lead them back to the dark days of the Second World War. And it is in the stunning Provençal countryside that they will uncover their family's surprising history.
While Provence offers answers about the past, it also holds the key to Camille's future. Along the way, she meets a former naval officer who stirs a passion deep within her — a feeling that she thought she'd never experience again.
---
What do you think about this review?
Comments
No comments posted.

Registered users may leave comments.
Log in or register now!