"What if frequent flying meant blind dating?"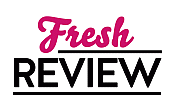 Reviewed by Clare O'Beara
Posted August 22, 2017

Romance Chick-Lit | Women's Fiction Contemporary
For all those who have stood in airports or spent too long on flights, here is a book for you. Don't you think it would be interesting if a dating service was matching up the single flyers and seating them together? LOVE IN ROW 27 takes this fun idea and runs with it.
Cora works for Aer Lingus the Irish airline at London's Heathrow Airport check in desk. For the purposes of the story, we accept that a security alert has obliged all travellers to return to queuing at check-in desks to be checked visually and assigned seats. Cora, miserable after a failed relationship, starts to pair up travellers who are flying to visit the Game of Thrones sets in Northern Ireland. When you put it that way, it seems quite natural. Next thing, she's assigning Row 27 to single flyers, snooping online for details that might make them compatible. A flight attendant friend strikes up conversations and reports back to her.
The sub-plots include colleagues who are competing in reality shows, a mature Aer Lingus worker determined not to be promoted from her easy job and comfortable stool at check-in, and the gradual decline of Cora's mother who has Alzheimer's. So plenty is going on to keep readers interested, in between the vignettes about the flyers seated in Row 27. Obviously, the dating game doesn't always work.
This is an enjoyable light read, more modern than chick-lit used to be in that some serious issues are addressed other than dating, shopping and the workplace. I found occasional strong language and adult references so it's a book for adults or mature teen readers.
Eithne Shortall is an arts journalist for the Sunday Times newspaper, and she is based in Dublin. She has lived in London, which doubtless provided her with many of the locations in the story, and as she has also lived in France and America we can take it she's done a lot of flying. LOVE IN ROW 27 is her first novel.
SUMMARY
What happens when Cupid plays co-pilot?
Still reeling from a break-up, Cora Hendricks has given up on ever finding love. For herself, that is. To pass the time while working the Aer Lingus check-in desk at Heathrow, Cora begins to play cupid with high-flying singles.
Using only her intuition, the internet, and glamorous flight attendant accomplice Nancy, Row 27 becomes Cora's laboratory of love. Instead of being seated randomly, two unwitting passengers on each flight find themselves next to the person of their dreams - or not.
Cora swears Row 27 is just a bit of fun, but while she's busy making sparks fly at cruising altitude, the love she'd given up on for herself just might have landed right in front of her...
---
What do you think about this review?
Comments
No comments posted.

Registered users may leave comments.
Log in or register now!