"The magical mayhem intensifies...."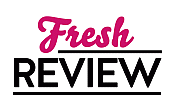 Reviewed by Debbie Wiley
Posted August 22, 2017

It should have been a simple missing person's case. Nevada Baylor didn't expect Rynda Sherwood to ask for her help but she can't turn down someone in need. Rynda has been denied help by everyone else and Nevada and the Baylor Investigative Agency is her last resort. Unfortunately, Rynda is also the ex-fiancée of Connor "Mad" Rogan. Running the Baylor Investigative Agency has been Nevada's whole world... until she met Connor. Now, Nevada is forced to put everything and everyone on the line. Can Nevada and Connor find Rynda's kidnapped husband in time? And what will become of their love when the past comes calling?
WILDFIRE is the third book in Ilona Andrews' phenomenal Hidden Talents series. If you haven't read this series, stop what you are doing right now and read this series! WILDFIRE is best appreciated if read in the context of the series as a whole as there is an ongoing story arc, along with the already established world building and character development. Besides, the Hidden Talents series is just too good for you to miss one single book!
WILDFIRE digs deeper into the politics surrounding the various Houses and their Primes. I like that we get to see different magic wielders and how their talents can be applied in some very unusual ways (the ferrets from the previous book still make me smile). Ilona Andrews is quite simply a creative genius as the world building in the Hidden Talents series is absolutely phenomenal!
And oh the characters! Nevada and Connor have a blazing hot relationship, as they practically scorch the pages with the intensity of their love. However, it is the depth of secondary character development that makes the Hidden Talents series so spectacular. After all, who can't help but love Grandma Frida and her tanks (especially one named Romeo) or Bug and his ability to sift through huge streams of data? I was also glad to see more of Cornelius Harrison in WILDFIRE and hope he continues to play a part in the series. However, it was Sergeant Teddy and Matilda who captured my heart in WILDFIRE.
WILDFIRE is a must-read for any fan of urban fantasy or paranormal romance! Ilona Andrews crafts a tale that is stunningly good, so much so that I lost a lot of sleep trying to finish it in one night. I can't wait to see what Ilona Andrews has in store for us next!
Learn more about Wildfire
SUMMARY
Nevada Baylor can't decide which is more frustrating— harnessing her truthseeker abilities or dealing with Connor "Mad" Rogan and their evolving relationship. Yes, the billionaire Prime is helping her navigate the complex magical world in which she's become a crucial player—and sometimes a pawn—but she also has to deal with his ex- fiancée, whose husband has disappeared, and whose damsel- in-distress act is wearing very, very thin.
Rogan faces his own challenges, too, as Nevada's magical rank has made her a desirable match for other Primes. Controlling his immense powers is child's play next to controlling his conflicting emotions. And now he and Nevada are confronted by a new threat within her own family. Can they face this together? Or is their world about to go up in smoke?
---
What do you think about this review?
Comments
No comments posted.

Registered users may leave comments.
Log in or register now!