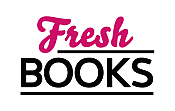 Best August Reads!
"Hawaiian surfers and Montana hikers - all cats!"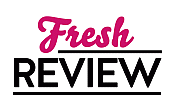 Reviewed by Clare O'Beara
Posted August 19, 2017

Non-Fiction Photography | Non-Fiction Pet-Lover
Cats, like dogs, share our lives. Some cats even like to share our adventures. In my experience, boy cats are generally bigger and braver than girls, and more inclined to wander. The cats will follow me walking or on horseback and some will enjoy being exhibited at a cat show. ADVENTURE CATS is a fun handbook and compendium of explorers and adventurers, with smashing photos.
Leash walking is enjoyable for cats provided they are not challenged by anything like a unfamiliar dog or broken glass. Walking can help indoor cats with expanding waistlines, a disability, or those which are bored and depressed. Author Laura J Moss started walking her cat on a leash after seeing one in a cat rescue group. Indoor cats are protected from traffic, wildlife and disease, but they love to be outside too, like a Brooklyn black cat.
We meet a tortoiseshell girl cat who loves hiking with her owner. Various harnesses are demonstrated and a cat carrying bag. To go hiking you may need to place the cat in a carrier and take it in a car. Boating cats may need lifejackets. You are recommended to have the cat microchipped and take a photo to bring along, in case the cat gets lost; also to keep up to date with flea and tick medication. I've flown with a cat, and you do need to check on what kind of carrier is approved and where the cat will be stowed, also covered. Warm jackets may be needed for snow scenes.
A pair of hikers found a pair of kittens and as nowhere was open, continued on their hike. Two days later they could not imagine dropping off their lovely companions at a rescue centre. Those were lucky kittens! Another confident cat accompanies his owners in their motorhome as they travel around parks. Elderly cats however should not be pressured to be very active or get too hot. Owners attest that cats enhance their nature experience. Surfing and boating cats feature, with one cat sailing to sixteen countries.
I am impressed that the book goes into detail about cats and possibly toxic sunscreens, as well as toxic plants. A good list of what to pack is provided and I think travellers with cats would not go wrong if they follow the instructions in ADVENTURE CATS. Then again, you can just read the book by Laura J Moss for the fantastic photos of cats on cliffs, in deserts or kayaking. Love it!
SUMMARY
Just when you thought you knew all there was to know about cats comes the ultimate—and unexpected—guide to taking your cat into the wild. Here are cats walking on a leash. Cats hiking on a leash. Cats tramping through snow. Cats camping. Cats kayaking, canoeing, even surfing—yes, cats who love water.

When animal writer and active hiker Laura Moss couldn't find an online resource for hitting the trail with her cat, she created one. AdventureCats.org took off like wildfire, with attention from Wired, the Huffington Post, Outside magazine, BuzzFeed, and much more. Now, the book Adventure Cats—a collection of jaw-dropping photographs, inspiring stories of real-life cats, and all the how-to a cat owner needs—will take readers and their cats well beyond the backyard. Learn how to leash-train a cat. What to do if you encounter wildlife on the trail. Plus, winter safety tips, and how to bring a little bit of the outdoors to an indoor cat.

The stories themselves are catnip for animal lovers, from Nanakuli, the one-eyed cat who hangs ten; to Georgie, a four-year-old gray tabby who lives on a sailboat; to Quandary, who not only insists on hiking with her family but also teaches them a valuable lesson: When you follow your cat's natural tendency to wander, you experience the outdoors at a slower, richer pace. This book will delight every cat person, regardless of whether their pet is inclined to adventure. (Take the quiz at the beginning of the book to find out!)
---
What do you think about this review?
Comments
No comments posted.

Registered users may leave comments.
Log in or register now!