"Keeping a secret becomes deadly when a killer wants to make sure that secret is never revealed."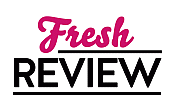 Reviewed by Tanzey Cutter
Posted August 14, 2017

Medical examiner Dr. Maura Isles' birth mother Amalthea Lank, an incarcerated murderer, is dying of cancer and wants to see her daughter. As Maura leaves her mother's room, the cryptic message Amalthea relays to her about "finding another one soon" unnerves Maura. She soon finds out what it means when she gets a call from Boston PD detective Jane Rizzoli to come to a gruesomely staged crime scene.
It's easy to tell the wounds sustained are not what killed the victim, who is found holding her eyeballs in her hand. Then a second body turns up with three arrows in his chest, but he was already dead when they were thrust into him. It takes a while for Maura to finally ascertain the actual cause of death, which is diabolically clever. Jane is baffled, since there are no clues and she can't discern a motive. But she and Maura are convinced there's a connection between the two. When a female shows up in the videos from both victims' funerals, Jane is sure they have a a lead. Could she be the key to identifying earlier victims? If they can find her, can they get the woman to tell them the truth? It may be hard, since that woman has been protecting herself and keeping a dark, malevolent secret for a very long time.
What is finally uncovered is a 20-year-old abuse case occurring at a child care center and a cold case search for a missing girl from that same time and place. After another person connected to that case goes missing, Jane and Maura are sure they are on the right track. However, finally figuring out that the current murders are staged to correspond to the executions of martyred Catholic saints makes their investigation even more bizarre. Will they ever be able to figure out who the assassin is and bring him (or her) to justice before more killings take place?
As the 12th installment in Tess Gerritsen's exciting Rizzoli & Isles series, I KNOW A SECRET is sure to please her legion of fans. Bits of personal drama concerning Jane's family and her unhappy mother Angela, as well as Maura's conflicted love life with Daniel, the priest, and dealing with her serial-killer mother gives the story an even more human element. Interspersed with occasional chapters told from the pivotal female character's point of view as she watches from the sidelines adds new layers of tension to the ongoing murder investigation. As always, the gripping suspense, detailed autopsies, red herrings and plot twists make for a first-rate reading experience. I'll readily admit that I've never watched the TV series based on these books, as I've always been dissatisfied when books I love are adapted into movies or TV shows. I can tell you that I've read this impressive series from the very first book and have never been disappointed in the thrilling plots or the profound characterization. For certain, I KNOW A SECRET keeps up the tradition of exemplary storytelling.
SUMMARY
Jane Rizzoli and Maura Isles—the inspiration for the smash hit TNT series—continue their bestselling crime-solving streak, as they pursue a shadowy psychopath keeping secrets and taking lives.
Two separate homicides, at different locations, with unrelated victims, have more in common than just being investigated by Boston PD detective Jane Rizzoli and medical examiner Maura Isles. In both cases, the bodies bear startling wounds—yet the actual cause of death is unknown. It's a doubly challenging case for the cop and the coroner to be taking on, at a fraught time for both of them. As Jane struggles to save her mother from the crumbling marriage that threatens to bury her, Maura grapples with the imminent death of her own mother—infamous serial killer Amalthea Lank.
While Jane tends to her mother, there's nothing Maura can do for Amalthea, except endure one final battle of wills with the woman whose shadow has haunted her all her life. Though succumbing to cancer, Amalthea hasn't lost her taste for manipulating her estranged daughter—this time by dangling a cryptic clue about the two bizarre murders Maura and Jane are desperately trying to solve.
But whatever the dying convict knows is only a piece of the puzzle. Soon the investigation leads to a secretive young woman who survived a shocking abuse scandal, an independent horror film that may be rooted in reality, and a slew of martyred saints who died cruel and unusual deaths. And just when Rizzoli and Isles think they've cornered a devilish predator, the long-buried past rears its head—and threatens to engulf more innocent lives, including their own.
---
What do you think about this review?
Comments
No comments posted.

Registered users may leave comments.
Log in or register now!