"Daniel Byrne must deal with his disturbing AIT visions and how they will affect the universe."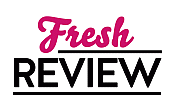 Reviewed by Tanzey Cutter
Posted August 14, 2017

AIT (Anomalous Information Transfer) is spreading worldwide at an accelerated pace and ex-priest Daniel Byrne now has it. The evil Council for World Peace is concocting a new plan to harness and monopolize the AIT phenomenon and want to get rid of Daniel. They also seek revenge on him for the death of their leader, Conrad Winters, and have dispatched an assassin to do away with Daniel.
Having had AIT for several months, Daniel has been keeping a journal. Knowing about AIT and its existence has helped him exert some control over the visions he experiences. As Daniel deals with the unusual visions associated with his AIT, he proves an AIT vision is susceptible to influence. Eventually, Daniel is able to visit another world, whose inhabitants call it the Source. Those he meets insist the Source is the true vision, while Earth is the imaginary one, even though their existence is connected. When he encounters the assassin from Earth in the alternate world, Daniel believes all he's seen is true, and the future existence for the entire universe depends on him winning the battle with an adversary even more evil than originally believed.
And through all this turmoil, will Daniel be able to save the love of his life, Dr. Kara Singh, when the world goes crazy and everything starts to explode around them? The final, shattering resolution is beyond belief.
Sean Chercover's THE SAVIOR'S GAME is even more engrossing than the first two books, THE TRINITY GAME and THE DEVIL'S GAME, in this powerful thriller series. With a shrewdly conceived and complex plot, Chercover provides an unpredictable, thought-provoking narrative filled with amazing characterization. I especially enjoyed the originality of the premise of an alternate world in such an imaginative, yet possible, future. I found this final book, THE SAVIOR'S GAME, to be an insightful, gripping and exhilarating reading experience from beginning to satisfying end -- as were the other two books in this series.
SUMMARY
Daniel Byrne is haunted by the future. Literally.
It happened to his uncle. It happened to the woman he loves. And now it's happening to him.
It started as a voice only he could hear. Then he found himself visiting another world. A world both familiar and strange. A world inextricably linked to our own.
And the things he sees there, come true…here. It's a power others are willing to kill for.
There's no one Daniel can trust. Nowhere to hide. Chased across the globe by mysterious assassins, he struggles to decipher the visions plaguing him. Visions of miracles and massacres, conspiracy and catastrophe. And behind it all, a powerful adversary the likes of which we've never seen before.
One thing that's clear: the universe is warning him of a cataclysmic change, an event that is either a bloody Armageddon or a shining new beginning. Daniel thinks he can see the answer—and maybe even change the outcome, before it's too late.
But there's a fine line between messiah and madman.
---
What do you think about this review?
Comments
No comments posted.

Registered users may leave comments.
Log in or register now!