"Funny and sexy Regency reworking of Beauty and the Beast"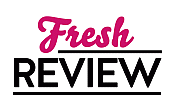 Reviewed by Make Kay
Posted August 9, 2017

THE DUCHESS DEAL is book 1 in Tessa Dare's new series, Girl Meets Duke. THE DUCHESS DEAL is a Regency romance re-telling of the Beauty and the Beast fairytale. We get a monstrously scarred Beast hero with a gruff and grouchy exterior whose heart eventually melts, the Beast's interfering servants who try to set the Beast up to break the spell he is held under, and the sweet-hearted Beauty who wins his heart and sets the Beast free. The story relies on a Marriage of Convenience trope, and Dare does this well.
Emma Gladstone is a vicar's daughter who walked out of her father's unbearable house and became a seamstress to support herself. Emma presents herself to the Duke of Ashbury's library demanding much-needed payment for the wedding gown she is wearing- a gown that the Duke's jilting fiancée refused to pay for. Ash proposes on the spot that Emma wed him instead. Ash has returned from the war severely scarred. A Congreve rocket exploded and burned one entire side of Ash's body, leaving him with horrific scars and a twisted visage that scares the women and children around him. He still needs to find a wife for dynastic purposes, and Emma seems to Ash like she could provide the heirs he needs. Once Emma conceives (done in pure darkness, out of respect for her nerves and his face, of course!), Ash plans to shunt her to the country where he'll never have to show her his face again.
Emma refuses to allow Ash to shut her out, and she worms her way into his heart. I love how self-sufficient and brave Emma is, even though she doesn't see herself as such! I adore how she pushes Ash to see himself as he really is, and not how he fears himself to be. There are plenty of laugh-out-loud moments, and loads of delightful wit. Some of Dare more recent books have been over-the-top cutesy for my taste, but here she has gotten away from her frightfully twee writing and back to simply being delightfully frothy. Fans of lighthearted historical romance will find plenty to love in this witty book of love and redemption. Dare's THE DUCHESS DEAL is a witty reworking of Beauty and the Beast with lively repartee and sultry sexuality.
SUMMARY
When girl meets Duke, their marriage breaks all the rules…
Since his return from war, the Duke of Ashbury's to-do list has been short and anything but sweet: brooding, glowering, menacing London ne'er-do-wells by night. Now there's a new item on the list. He needs an heir—which means he needs a wife. When Emma Gladstone, a vicar's daughter turned seamstress, appears in his library wearing a wedding gown, he decides on the spot that she'll do.
His terms are simple:
- They will be husband and wife by night only.
- No lights, no kissing.
- No questions about his battle scars.
- Last, and most importantly… Once she's pregnant with his heir, they need never share a bed again.
But Emma is no pushover. She has a few rules of her own:
- They will have dinner together every evening.
- With conversation.
- And unlimited teasing.
- Last, and most importantly… Once she's seen the man beneath the scars, he can't stop her from falling in love…
---
What do you think about this review?
Comments
1 comment posted.
Re: Funny and sexy Regency reworking of Beauty and the Beast

Looking forward to reading The Duchess Deal.
(Sandra Stipins 3:08pm August 13)
Registered users may leave comments.
Log in or register now!