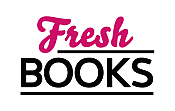 December brings fabulous reads!
"An Unforgettable, Universal, and Timeless masterpiece!"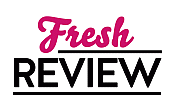 Reviewed by Monique Daoust
Posted August 7, 2017

He quit his job six months ago to become a cab driver. At twenty seven, he is aimless, oblivious to the world around him. He is careless because defying death is one way to tempt Fate. Sayuko, his sort-of-girlfriend, is not in such a dark place; they are together because it just happened. They get along, they go through the motions, until what?
THE BOY IN THE EARTH is an extremely difficult book to review and it is grandiose. I have often pondered on the questions the book raises: can one escape the circumstances of one's birth, of one's upbringing? Were some of us not meant to be born, not meant to live? Does anything we do really affect our destiny? THE BOY IN THE EARTH is they type of book I cherish. While it is definitely not light reading, the author knows precisely where to draw the line so it does not become depressing. Told in the first person, the nameless cab driver from Tokyo, Fuminori Nakamura has created a world unto itself exposing the thoughts of a young man who is afraid to live, not reckless enough to do away with himself, numb, and wallowing in the greyness of a meaningless existence. I understood why he was the way he was, and to my astonishment, I did not want to hug him and make him feel better, tell him that everything would be alright. I listened to him, I wanted to listen to him, I needed to follow him on his voyage into nothingness.
THE BOY IN THE EARTH is astoundingly well written, in a simple and flowing way, where the author conveys every feeling, every thought, every emotion, all the pain the cab driver goes through. I felt privy to this young man's soul. Then, suddenly, I started crying, and crying, and crying. I cried for him, for those of us who are in the same situation, for those of us we know who are on the fringe of existence, tottering on the edge of the abyss. I have rarely been moved so deeply, and it is no wonder that Mr. Nakamura has won so many awards. THE BOY IN THE EARTH will stand proudly alongside Raskolnikov, and The Stranger. THE BOY IN THE EARTH is a book you read with your heart, with your intellect, and with your soul, and it is going on my keeper shelf forever.
SUMMARY
A darkly melancholic tale that combines Scorseseís Taxi Driver and Camusí The Fall set in TokyoóNakamuraís Akutagawa Prize-winning novel, one of Japanís most prestigious literary awards, is the here translated into English for the first time and marks another high-water mark in this important writerís career.
The Akutagawa Prize-Winning Novel
As an unnamed Tokyo taxi driver works a night shift, picking up fares that offer him glimpses into the lives of ordinary people, he canít escape his own nihilistic thoughts. Almost without meaning to, he puts himself in harmís way; he canít stop daydreaming of suicide, envisioning himself returning to the earth in obsessive fantasies that soon become terrifying blackout episodes. The truth is, his longestranged father has tried to reach out to him, triggering a cascade of traumatic memories. As the cab driver wrestles with the truth about his past and the history of violence in his childhood, he must also confront his present, which is no less complicated or grim.
A precursor to Los Angeles Times Book Prize finalist The Thief, The Boy in the Earth is a closely told character study that poses a difficult question: Are some lives so damaged they are beyond redemption? Is every child worth trying to save? A poignant and thought-provoking tour de force by one of Japanís leading literary voices.
---
What do you think about this review?
Comments
No comments posted.

Registered users may leave comments.
Log in or register now!