"Magic and love make for a wild ride in this exceptionally captivating PNR world"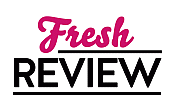 Reviewed by Make Kay
Posted August 7, 2017

Let me start out by saying, thank god that WILDFIRE by Ilona Andrews does not appear to be the last book in the Hidden Legacy series. This series was listed on Goodreads as a trilogy. But WILDFIRE is clearly not a complete wrap-up of the storyline- hooray! I'm really hoping we get more of this awesome world of magical Primes and their Houses.
Spouses and co-authors Ilona and Gordon Andrews are among my favorite authors of all time. They write compelling urban fantasy with just the right amount of humor and snark. The Hidden Legacy series is paranormal romance (PNR) instead of their usual Urban Fantasy, but they knock the ball out of the ball just as easily with their PNR. I will devour anything they write- it's just THAT GOOD. I highlight the crap out of every Andrews book, because there are just so many captivating turns of phrase.
There is tons of exciting action that keep Nevada Baylor and Mad Rogan pressing forward in WILDFIRE. Nevada and her family investigative agency agree to take on Rogan's ex-fiancée as a client when her husband is kidnapped. Nevada is busy establishing her family as a new House, to protect them all from their homicidal grandmother. In between this, defeating or escaping all the evil players in a world domination plot who are gunning for Nevada, all the while juggling investigation of her current kidnapping case, she and Rogan barely have time to catch their breath. They still manage to capture some bedroom time to express their love, though, and wow, is it hot!
Writing duo Iona Andrews always bring their A game, and the WILDFIRE is no exception. This lively book has enough explosions, duels, and other dangers that your heart rate will never slow down, with humor and sexy times to keep the pace just right. WILDFIRE flames brightly, and I hope for many more books in this fantastic Andrews world.
Learn more about Wildfire
SUMMARY
Nevada Baylor can't decide which is more frustrating— harnessing her truthseeker abilities or dealing with Connor "Mad" Rogan and their evolving relationship. Yes, the billionaire Prime is helping her navigate the complex magical world in which she's become a crucial player—and sometimes a pawn—but she also has to deal with his ex- fiancée, whose husband has disappeared, and whose damsel- in-distress act is wearing very, very thin.
Rogan faces his own challenges, too, as Nevada's magical rank has made her a desirable match for other Primes. Controlling his immense powers is child's play next to controlling his conflicting emotions. And now he and Nevada are confronted by a new threat within her own family. Can they face this together? Or is their world about to go up in smoke?
---
What do you think about this review?
Comments
No comments posted.

Registered users may leave comments.
Log in or register now!