"Riveting danger and suspense in the legal world!"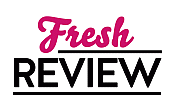 Reviewed by Viki Ferrell
Posted August 7, 2017

Thriller Legal | Suspense | Inspirational Mystery
Ian Wells is just trying to make ends meet in his Minneapolis law practice. He inherited the practice right out of law school when his dad passed away unexpectedly. The practice had mainly focused on trust funds, but Ian is trying to transition to criminal law. His dad's partner is getting ready to retire soon, so Ian will be alone in the practice. Ian really needs more paying clients.
A phone call comes into the office from Sean Callahan requesting Ian come to his home to discuss a trust fund matter. Ian really wants to get away from doing this kind of law, but Sean insists it will be very much worth his while. The request seems simple enough. Investigate the three recipients of the trust to see if they were involved in any criminal activity since 1998. The hefty retainer fee is enticing, along with the even heftier administration fee that Ian will earn when the money is distributed.
As Ian begins to delve into the lives of the three men, he uncovers more than he expects. He also enlists the help of Brook Daniels, a fellow law school graduate who now works in the State's Attorney's office. Brook's findings shed even more light on the activities of these men, and she discovers a possible connection to a thirty- five year old cold case. Ian cannot believe what he is discovering about this trust and about his own family. And he soon finds himself the target of a criminal investigation as well.
Todd M. Johnson brings us a great legal thriller in his third novel, FATAL TRUST. Mr. Johnson employs both dreams and flashbacks to create the backstory for the investigation in which Ian finds himself embroiled. Both the main and supporting characters are well developed, and the storyline moves along at break-neck speed. The plot takes so many unexpected twists and turns that the investigation is turning into a three-ring circus. FATAL TRUST is a story about regrets and secrets, but also about building relationships. I recommend this as a great summer read.
SUMMARY
Riveting Legal Suspense from Lawyer Todd M. Johnson
Ian Wells is a young criminal defense attorney struggling to build a Minneapolis law practice he inherited from his father while caring for a mother with Alzheimer's. Nearly at the breaking point, everything changes for Ian when a new client offers a simple case: determine whether three men qualify for over nine million dollars of trust funds. To qualify, none can have been involved in criminal activity for the past twenty years. Ian's fee for a week's work: the unbelievable sum of two hundred thousand dollars.
Ian warily accepts the job--but is quickly dragged deep into a mystery linking the trust with a decades-old criminal enterprise and the greatest unsolved art theft in Minnesota history. As stolen money from the art theft surfaces, Ian finds himself the target of a criminal investigation by Brook Daniels, a prosecutor who is also his closest law school friend. He realizes too late that this simple investigation has spun out of control and now threatens his career, his future, and his life.
---
What do you think about this review?
Comments
No comments posted.

Registered users may leave comments.
Log in or register now!