"A look at when love takes a wrong turn"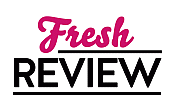 Reviewed by Sandra Wurman
Posted August 7, 2017

THE COWBOY AND THE DOCTOR by Eve Gaddy is a combination of a sweet romance, finally finding the one, and a scary tale of revenge escalating day by day.
Doctors are by nature nurturing and Samantha's caring nature led her to volunteer at a women's shelter in Texas. But things went bad and Sam was now in Marietta starting over. Strange how life seems to repeat itself. Sam is still having issues with her experience in Texas. It has made her gun shy with men and so she creates fake boyfriends as an easy way out of having to possibly be asked to date.
But Dylan Gallagher saw through that façade rather quickly. He liked Sam a lot and initially had to reconcile those feelings with himself.
THE COWBOY AND THE DOCTOR is part of the Gallaghers of Montana series and Eve Gaddy went full speed ahead into the scary psychotic world of wife abusers. Men who see no problem with using their wives as human punching bags -- basically beating these women into submission.
Sam had witnessed quite a few harsh cases where although enduring brutal beatings the odds were against these women actually asking for or acquiring successful separations. In many cases the wives were either killed or if they dared speak to authorities they had to become scarce. Run away -- adopt new identities. Sam had helped many and now it seems there is a likelihood that someone from her past has found her and is out for revenge. But now Sam has a wonderful support group of friends and if she would consider it -- Dylan -- who would like to be more than just a friend. There's no way any harm is going to happen to Sam. But keeping one step ahead of someone out for revenge with no conscious is starting to affect this rather quiet town.
There are many stars in this fast paced story including some furry four footed ones that have the ability to steal the thunder from their beloved two footed owners. To adopt a phrase: from zero to hero. These animals have had a rough past and have now found their person or people. Heaven help anyone who comes between them.
Read THE COWBOY AND THE DOCTOR and be prepared to laugh and gasp. Eve Gaddy once again reminds us why the Gallagher clan is unique and why she is such a beloved author. Trust me that Eve Gaddy does not treat this issue lightly but she keeps the faith. Hopefully at the end of the day there should be some freedom from the cycle of abuse. And of course essentially THE COWBOY AND THE DOCTOR is a story about finding romance and love. Love should always win in the end.
SUMMARY
Dylan Gallagher loves playing the field. The only serious relationship he's ever had was with his horses and his ranch, and he had no intention of ever changing that... Until he met Dr. Samantha Striker, a challenge too tempting to resist.
Samantha Striker doesn't fall easily, not even for Dylan and his heart-melting charm. But she can't deny that the more time they spend together, the steamier their relationship becomes. Soon, she finds that their relationship is more than just simple desire.
When Samantha is threatened by a series of incidents, each one more terrifying than the last, she realizes that someone doesn't want her to be happy–with Dylan or anyone else. Can they find the man responsible before his actions turn from dangerous to deadly, and Dylan loses the woman he's discovering he can't live without?
Excerpt
He was the last Gallagher bachelor.

Half an hour before, Wyatt and Mia had tied the knot, putting an end to Wyatt's single status and leaving Dylan the lone bachelor among the men of his family.

Maybe there was something in the water. If so, he'd be very careful about what he drank. He liked his sisters- in-law, including the brand-new one, Mia. Jack, Sean and Wyatt all seemed happy. They wanted to be married, wanted to settle down with one woman. That was great. For them.

So far, he'd take his horses over any woman. He liked women. He liked them a lot. Liked being around them, liked talking to them, really liked having sex with them. But one woman? Forever?

Not him. He hadn't met a woman yet who tempted him to give up his freedom.

Not that there weren't some women he found pretty damn intriguing. Dr. Samantha Striker being the most recent.

Though she'd worked at Marietta Regional Hospital for close to a year now, Dylan had only met her a couple of weeks before. His new stallion kicked Clay Landers, one of his longtime ranch hands and Dylan's right-hand man, in the abdomen and it was serious enough that Dylan took him to the hospital instead of waiting for an ambulance.

Dr. Striker, the trauma surgeon, had taken Clay to have emergency surgery quickly, but the process took a lot longer than Dylan had hoped it would. He waited around until she came to talk to him afterwards. Wearing baby- blue scrubs, a scrub cap, and with a surgical mask hanging from her neck, she looked pretty solemn, but when she saw him she put on a reassuring smile that didn't particularly reassure him.

Dylan was no doctor, but with three brothers who were, he knew a little about medicine. Especially farm accidents.

"I'm Samantha Striker, the trauma surgeon," she said, offering a hand. "We didn't actually meet when you brought in Mr. Landers."

"Dylan Gallagher," he said, shaking hands. "No, you got him up to the OR in record time."

"Internal bleeding isn't something to fool around with. You did the right thing bringing him in. I suspect it would have taken an ambulance quite a while to get out to your ranch."

"Good. I worried about that, but his injury seemed serious and I was afraid to wait. How is he, Doc?"

"Before surgery, he said I could talk to the boss about the accident and his surgery. I take it you're the boss?"

"Yes." And it was Dylan's hellion horse who'd kicked the crap out of Clay. "Is he going to be okay?"

She hesitated almost imperceptibly before answering. "He should be, but it's a serious injury. He had a liver laceration, which caused internal bleeding. We repaired it, but he'll need to stay in the hospital for some time. I can't say how long at this point."

"I'm not sure how long he'll stay in the hospital. He hates them. No offense."

"None taken."

He looked at her a minute before asking, "Is there something you're not telling me, Doc?"

"Why do you ask?"

"I have three brothers who are doctors. I can tell when they're bullshitting me."

She smiled at that. "I knew who you were the minute I saw you. You and your brothers bear a strong resemblance to each other. And no, I'm not bullshitting you. He should recover from the accident."

"Those are carefully chosen words. If I were on his HIPAA, could you tell me what it is you're worried about?"

"Are you on his HIPAA?"

"No. So I'll just wait until you talk to Clay and he'll tell me."

She pulled off her cap and rubbed the back of her neck. Thick, wavy, blonde hair reached her shoulders. Damn, a very pretty blonde. Dylan really went for blondes. And redheads and brunettes. But especially blondes.

"I'll give you a call when he wakes up."

"Thanks. Say, Doc, what are you doing tomorrow night?"

She blinked at him. "Are you asking me out?"

"Why, is that a problem?"

"Not exactly a problem. But I have a boyfriend."

"Damn. That's too bad. Let me know if you two break up, okay?"

She laughed. "You'll be the first to know."

So that's Dylan Gallagher. God, he was cute. And nice. And a cowboy. Sam had a real weakness for cowboys.

Rumor had it he was a flirt. A man who'd never been serious about a woman, at least as far as anyone in Marietta knew. And that was enough to make Sam very wary. Her shift had just ended and she was supposed to meet her friend, Bianca, to go for a run. Most of the time they ran in the morning, but it depended on their work schedules. She went home and since it was cold outside, put on several layers of clothes, along with a knit hat and gloves. Bianca lived a few houses down and on the next street over, which made running together handy.

Bianca Whitehall was a family practice doctor who had recently become partners with Jack Gallagher in his family practice clinic. She was also the person who had convinced Sam to move to Marietta when she decided to leave Dallas. Sam had wanted to go someplace completely different from the big city, and Marietta was definitely different. It still had a small-town atmosphere, though the hospital and medical community had grown enough in recent years to require more specialists. The hospital had become a level III trauma center, which entailed quite a few more personnel than Marietta had. Therefore a lot of the doctors were new.

"Tell me I'll feel better once we start," Sam said when Bianca met her. She needed something to help her unwind. During Clay Landers' emergency surgery she'd had an unwelcome surprise. Ultimately she'd diagnosed colon cancer and performed a colectomy of the tumor. While his cancer had been detected at an early stage, he wasn't in the clear yet and wouldn't be for some time to come.

Starting to stretch and warm up, Bianca asked, "What's wrong? Bad day?"

"Parts of it."

"Anything you want to talk about?"

"Not really." They started off slow, planning on a fairly short run since they both liked to do their long runs in the mornings.

After a bit, Bianca said, "So, Dylan Gallagher."

Sam eyed her warily. "What about him?"

"I saw you two talking earlier at the hospital. I didn't realize you knew Dylan."

"I didn't until today. I operated on one of his employees earlier today."

"What did you think?"

"About what?"

"Not what, who."

"Oh, you mean Dylan? He seems like a nice guy."

"He is. Also hot."

Sam laughed. "Yes, he is. Very."

"Did he ask you out?"

Sam gave her a considering look. "Yes. How did you know?"

"Lucky guess. So when are you going out?"

"We're not." She shrugged. "You know I don't date players."

"You haven't dated anyone, period, in months."

Instead of answering, Sam said, "I've got a stitch in my side. I need to walk."

Bianca slowed down but, naturally, didn't let the subject drop. "Dylan's not a player. Not really."

"How can you not really be a player? You either are or you aren't."

"In that case, he's not. He doesn't screw around on the woman he's with. Players do."

Sam snorted but didn't say anything.

"Tell me you didn't claim the imaginary boyfriend."

"Why not? It's the most effective way to turn down a guy."

"But why turn him down?"

Bianca knew very well why Sam wasn't into dating but she wouldn't stop trying to change her mind. "I'm not interested. If you're so hot to trot about him, you date him."

"I already have. We dated for a while when I first came to town."

Sam shot her a skeptical glance. "What happened?"

"Nothing major. We decided it wasn't working."

"And you still like him?"

"Everyone does," she said simply. "I don't know of one of his ex-girlfriends who dislikes him. He's a great guy. You should give him a chance."

"I'll think about it," Sam said. But they both knew she wouldn't.
---
What do you think about this review?
Comments
No comments posted.

Registered users may leave comments.
Log in or register now!