"Death Row Shocker Will Thrill You"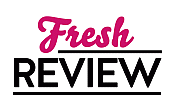 Reviewed by Patricia (Pat) Pascale
Posted August 7, 2017

Rough and Tough, Brigid Quinn, one of the first females hired by the FBI, is now 60 and retired. Brigid is living with her husband, Carlos, in Arizona. A call from her mother telling her that her father is in the hospital with pneumonia complications has Brigid flying South fast. Her ex-colleague, Special Agent Laura Coleman, lives in the area and a call to Laura sets up a reunion.upon her arrival in in the Sunshine State. and left the Agency.
Strong ties exist between the two women who worked closely together and when Laura was kidnapped and kept in a locker for two days, she suffered a breakdown. She is working, along with an attorney, as an investigator for the Innocence Project, working with felons on their Death Row appeals. Laura has worked on and lost three appeals. The fourth appeal concerns Marcus Creighton, convicted of killing his wife and the disappearance of his three children, never found. He has been on Death Row for 15 years and insists he is not guilty. His mistress failed to corroborate his alibi, and a single fingerprint was found on the hair dryer found in the water filled tub that electrocuted his wife. Laura is certain she will be able to get his conviction overturned. The Governor of Florida, however, just signed the warrant for Marcus's execution by lethal injection in five days. It is now a race against the clock.
Becky Masterman tells a gripping story dealing with capital punishment and her description of prison life and the death chamber is chilling. The Quinn family is not close, rather it is very dysfunctional. Brigid does not have a relationship with her mother or father, and her brother Todd is a police officer and not close either. New revelations come to light along with many twists and turns as Brigid, Laura and Todd rush to find any evidence that will absolve Marcus. Will justice be found?
A TWIST OF THE KNIFE is the third in the Brigid Quinn series and I look forward to reading the first two. If you ask me "Do you have any last words?" I say, Bravo!
SUMMARY
Ex-FBI agent Brigid Quinn, now happily settled in Tucson, doesn't visit her family in Florida much. But her former partner on the force, Laura Coleman—a woman whose life she has saved and who has saved her life in turn—is living there now. So when Laura calls about a case that is not going well, Brigid doesn't hesitate to get on a plane.
On leave from the Bureau, Laura has been volunteering for a legal group trying to prove the innocence of a man who is on death row for killing his family. Laura is firmly convinced that he didn't do it, while Brigid isn't so sure—but the date for his execution is coming up so quickly that they'll have to act fast to find any evidence that may absolve him before it's too late…
A Twist of the Knife, Edgar Award and CWA Gold Dagger finalist Becky Masterman's third Brigid Quinn novel, is the masterful follow-up to Fear the Darkness and Rage Against the Dying.
---
What do you think about this review?
Comments
No comments posted.

Registered users may leave comments.
Log in or register now!